If you are looking for exploration, adventure, and breath-taking views of nature for your next holiday, then look no further than America. There are 58 national parks in the country, each boasting their own array of natural wonders. The United States also has a beautiful collection of state parks. You cannot go wrong no matter where you find yourself. Add some adventure to your next holiday. We have handpicked three of the best American hiking adventures.
Three best American hiking adventures
Arches National Park
This national park lies in the north of Moab, Utah. It contains extraordinary geologic features, including spires, pinnacles and balanced rocks. Perhaps what it's best known for is its stunning natural sandstone arches.  There are over 2,000 of them located within the park.
Hikers can choose from a variety of trails, ranging from easy 20 minute walks to more intense 4 hour treks. The short "Balanced Rock" trail is partly-paved and takes walkers around the base of a picturesque rock formation. This is perfect for families with small children or those who require a wheelchair-accessible route.
For more experienced hikers who want to view some lesser-seen sights, the "Primitive Loop" trail in the Devil's Garden section of the park is 8.1 miles. This takes hikers around seven natural arches, starting at the Tunnel Arch.
Baxter State Park
Former Maine governor, Percival Baxter, donated the original land that created Baxter State Park in 1931. He then spent the rest of his life adding land to it. He wanted the landscape to be a haven for those who love nature and wanted his park to be "forever left in the natural wild state" and "a sanctuary for wild beasts and birds".
The park remains largely free from man's footprint. It is home to rare alpine flowers, unique glacial formations and the state's highest mountain – Katahdin, which translates as "The Greatest Mountain". The popular "Appalachian" trail leads to the summit. The 5.2 mile walk passes along some stunning views, including the breath-taking Katahdin Stream Falls and the Boulders on Hunt Spur.
Yosemite National Park
Yosemite National Park is perfect for those hoping for exploration and adventure. Take a look at the walking tours available from a travel company like Grand American Adventures. They specialize in holidays that involve the natural beauty of America.
Try the "Yosemite Falls" trail to make the climb to the top of North America's tallest waterfall. The reward is spectacular views of Upper Yosemite Fall, as well as the surrounding glacial valley and the iconic rock formation, Half Dome.
 If you want to bring your love of the outdoors to your holiday destination, take a look at our top three hiking adventures in America. You can discover the wildlife, landscape and other natural wonders for a trip to remember.
Adventure on!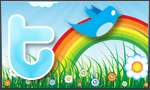 The goal of Traveling Ted is to inspire people to outdoor adventure travel. This site then provide tips on where and how to go. If you liked this post then sign up for the email newsletter. Notifications are sent out once or twice a month with what is new with Traveling Ted's adventures. This site does not spam and no sharing of emails. Other e-follow options include Facebook (click on the like box to the right) or twitter (click on the pretty bird on the rainbow above).