If you're planning to travel abroad, take time to prepare for the experience. If you know what to expect and you cover all the prerequisites, you'll enjoy yourself much more. Don't forget the following five tasks as you prepare to vacation overseas.
If you're traveling to a country where most people speak a different language from yours, pick up a translation dictionary and learn a few essential words and phrases. Questions such as "Where can I find the nearest bus stop?" and "How much does this cost?" can vastly improve your communication success with locals.
Research Your Destination
As you pack your bags and schedule your travel, figure out exactly what requirements your destination country visits on travelers. The U.S. Department of State's country search feature can give you a head start, but you might check out official government websites for the country you're visiting, as well.
Figure out whether you need to get any vaccinations before your trip. Schedule them far enough in advance that a sudden schedule change won't affect your travel dates. Get your passport renewed, if necessary, and make a copy for someone to keep at home in case you lose it.
Get a Medjet Assist Membership
You might think that your health insurance, credit cards, and other protections guarantee your safety while you're abroad. However, those assets don't cover every potential problem, and if you find yourself in a foreign hospital, you'll want a way to get back home. Sign up for a Medjet Assist membership to make sure you have medical transport available.
Buy Tickets Online
Many tourist destinations draw millions of people to them every year. If you want to see particular landmarks or tourist attractions, book them online so you don't run the risk of visiting when tickets have already sold out. Plus, you won't have to waste your precious vacation time standing in line.
You can also reserve your hotel or hostel room, book a rental car, and even buy public transportation passes from your computer or smartphone. Even if you don't decide to buy until you arrive, research the protocols in your destination country so that you don't have to scramble once you get there.
Prepare Your Tech
Apps for every country and city exist if you go looking for them. Download apps for maps, restaurant reviews, weather forecasts, local hot spots, and other necessities. Make sure you bring an adapter that will work in your destination country so that you can charge your smartphone, music player, and other gadgets while you're there.
Additionally, you might consider talking to your wireless carrier. You might need to temporarily upgrade your service so that you don't incur extra data charges or other expenses while you're overseas. Some companies rent portable Wi-Fi hotspots, as well, in case you want to tether other devices.
Traveling abroad promises fun and fond memories, but preparation will make sure you don't hit any snags. After you check every item off this list, start packing your bags for your next vacation overseas.
Adventure on!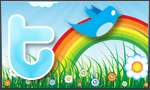 The goal of this site is to inspire people to outdoor adventure travel and then provide tips. If you liked this post then sign up for the email newsletter. Notifications go out once or twice a month with what is new with Traveling Ted's adventures. Your email will not be share and you will receive no spam. Other e-follow options include Facebook (click on the like box to the right) or twitter (click on the pretty bird on the rainbow above)