What could be more appealing for adventure seekers than a cruising holiday? Waking up each morning in a new country. A chance to sample delicacies from across the globe. Meeting new people from all corners of the world and luxury accommodation to come back to each night. Here's why a cruising holiday is the perfect adventure:
Exploring
There's nothing that compares to the level of exploring you get to cram in on a cruise holiday. Depending on the type of cruise you choose, you'll be able to explore so many countries in one holiday and a variety of different adventures depending on the places you want to explore off ship. From incredible beaches in the Caribbean to breath-taking glaciers in Canada and cosmopolitan cities throughout Europe, there is such a variety of things to do that you'll never get bored.
Variety
One of the great things about cruises is, depending on which route you choose you can experience a variety of different types of holiday. A Mediterranean cruise like the ones at Bolsover Cruise Club, call at some of Europe's most famous cities and islands.  For instance, Rome and Barcelona, as well as gorgeous islands like Santorini and Ibiza, give you a perfect mix of different types of adventures to enjoy.
Meeting New People
Cruises attract a huge variety of different types of people from all over. From families who're on their annual vacation to seasoned cruisers and single people looking to make friends. The days you spend at sea give you the perfect opportunity to mingle. There is also the possibility to make potential friends for life. With group dining options and plenty of on board activities to get involved with, the potential to meet and mingle with new people is huge.
New Experiences
From all the new experiences you'll have when you go on excursions in ports to the new things you'll be able to get involved in on board the ship, cruises are for new experiences. Cruises now offer on board spas, climbing walls, surf simulators and more. The time is now to tick as many new experiences off of your list as possible.
With so much to offer adventure seekers and incredible luxuries on board, a cruise holiday is the perfect adventure. So why not shop around and find the dream cruise for you and head off on your next adventure today?
Adventure on!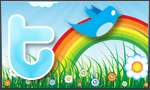 The goal of this site is to inspire people to outdoor adventure travel and then provide tips. If you liked this post then sign up for the email newsletter. Notifications go out once or twice a month with what is new with Traveling Ted's adventures. Your email will not be share and you will receive no spam. Other e-follow options include Facebook (click on the like box to the right) or twitter (click on the pretty bird on the rainbow above)