The ability to pack light is one of the most useful skills a modern traveler can develop. Make no mistake, though: It is one that has to be learned. A minimalist traveler is not born overnight. Truly efficient packing hinges on carefully selecting a few multi-use gadgets that take up as little space as possible. Thus, although normal packing might only involve haphazardly throwing a selection of your favorite clothes and most-used items into a suitcase, as a minimalist traveler, you'll have to research and experiment to discover what works best for you.
Whether you are a new minimalist traveler or you're a seasoned pro, we recommend incorporating these five multi-use gadgets into your packing list.
Reusable Water Bottle
The environmental and money-saving benefits of a reusable water bottle are well known. The same logic can be applied during travel. However, this simple gadget has other uses, too. Many experienced travelers recommend that you stuff smaller items into larger ones to save space (for example, storing your socks inside your shoes). Packing the right water bottle can be a great way to keep loose items contained or protected in your bag. Some innovative designs can even be collapsed or folded when not in use.
iPad Pro
One of the best multi-functional devices you can bring along is a tablet. It's hard to top a sleek iPad Pro from T-Mobile. In particular, Apple's 9.7-inch iPad Pro offers plenty of features that make it a perfect travel companion. It weighs less than a pound, which makes it easy to carry with you anywhere you go, and True Tone sensors conveniently adjust the advanced Retina display to suit your environment.
If that's not enough, the iPad Pro boasts up to 10 hours of battery life.  This allows you to surf the web, watch videos, or listen to music during a long plane or train ride. Since it can also take pictures, record videos, store notes, provide directions, use Apple Pay, and more, it can replace a host of other devices — from your GPS to your laptop. Purchasing one from T-Mobile offers two distinct advantages: use of the company's advanced 4G LTE network and no up-front cost for the iPad itself.
Tom Bihn Synapse 19 Backpack
A good backpack is another essential, but finding the right one for your minimalist lifestyle might be trickier than you'd think. You want one that is neither too big nor too small and that lets you store your gear conveniently. For these reasons and more, the Tom Bihn Synapse 19 is recommended by minimalist travelers. It offers 19 liters of space, fits under your plane seat, includes a variety of pockets, and comfortably fits over your shoulders. While you're on its site, be sure to browse the company's other travel accessories, many of which work with the Synapse 19 to keep your stuff safe and organized.
Multi-Function Keychain
No matter where you go, you'll probably need to take your keys with you. Why not use your keychain as an opportunity to add another space-efficient gadget to your gear? A flashlight could be useful, or you could look for a multi-tool keychain such as the DoohicKey, which can function as a box cutter, bottle opener, wrench, ruler, carabiner, and flathead screwdriver. The options are endless, so shop around for one that will meet your needs.
Ultra-Lightweight Towel and Wool Clothes
If you don't look at textiles as gadgets, it might be time to rethink your position. From your towel to your shirts, the fabrics you pack can be optimized for functionality and flexibility. Specifically, minimalist travelers can benefit from an ultra-lightweight towel and wool clothing. Even the largest Packtowl Ultralite towel weighs only a few ounces and folds up into a few inches of space. It also holds twice its weight in water and wrings almost completely dry. Wool clothing, meanwhile, is good for everything. Perks of wearing wool include warmth and comfort to sweat evaporation, curtailing body odor, and quick drying.
Although all of these gadgets are worth a try, every traveler is different. You may find yourself with other needs or preferences depending on where you plan to travel and how minimalist you'd like to go. Fortunately, there are plenty of experts willing to share their experiences and recommendations online — making minimalist travel easier than ever.
Adventure on!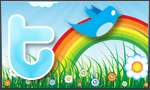 The goal of this site is to inspire people to outdoor adventure travel and then provide tips. If you liked this post then sign up for the email newsletter. Notifications go out once or twice a month with what is new with Traveling Ted's adventures. Your email will not be share and you will receive no spam. Other e-follow options include Facebook (click on the like box to the right) or twitter (click on the pretty bird on the rainbow above)