If they tested for substances after the Chicago Marathon, I would have tested positive for naturally occurring ionic minerals. Fortunately, the natural ingredients found in the Enduropacks liquid electrolyte bottles are all natural. 
Training derailed by injury
I would love to report that Enduropacks helped me train to a new personal best, but that was not to be. However, this was no fault of the electrolyte replacement. Unfortunately, I injured my calf and kept re-injuring it. I eventually lost one a month of training during the most crucial period.
Easy to use
The best part about Enduropacks is their ease of use. All you have to do is pump about ten sprays into 16 ounces of water. Then shake the water container and it is ready for consumption. The liquid is almost tasteless, so it is perfect to mix with water. It has a mild sweet smell and taste, so it does not alter the taste of water and in fact enhances it slightly. The product contains no sugar, preservatives, or artificial ingredients with zero added calories.
Effective way to keep hydrated and nutrient fed
When training for a marathon, it can be difficult to stay hydrated, so a quick 16 ounce shot of electrolytes really helps. I find that I need more than just water and gatorade, particularly after long runs. My body feels a thirst that water cannot quench after runs longer than 10 miles. I usually drink chocolate milk after long runs, but having a EnduroPacks cocktail also helps get nutrients quickly to your undernourished body. It is difficult to measure the effectiveness of the drink, but I do feel like a get a bolt of energy after drinking the mixture.
Enduropacks ideal for the outdoors too
When I hiked in the Grand Canyon many years ago, the leaders of our trip warned us of the dangers of an affliction I had never heard of. Hypernatremia is basically an electrolyte imbalance. Our guides explained that some hikers will be so keen to stay hydrated that they just drink tons of water when they backpack in hot desert climates. Drinking water is not enough though. In fact, drinking too much can ironically put yourself in danger if you do not supplement with electrolytes.  Enduropacks contain 13 naturally-occuring ionic minerals, which helps increase blood flow to the heart, muscles, and brain. It can also helps prevent hypernatremia.
I used the product on a hike along the Ice Age Trail in Wisconsin this summer. It was convenient to have such high quality electrolyte replacement on hand to spike my water bottle with some liquid energy.  I wish I had a bottle on my last desert hike in Big Bend where temperatures soared into the triple digits for my crossing of the Chihuahuan Desert. For those concerned about weight, the bottle is the size of a finger and would not cause any extra stress on the back.
Good value
The cost of a sugar free enduropacks is $19.99. The spray bottle is good for 30 16 ounce drinks. If you do the math it is less than one dollar per drink assuming the water is free. The cost is less than a bottle of gatorade. With Christmas coming, the squirt bottles would make a great stocking stuffer for your adventure traveler or marathon runner on your list. Check out their website to purchase yours today and also other useful products.
Recommend for outdoor and training purposes
I do recommend the Enduropacks for electrolyte replacement for training for a marathon or for your next outdoor adventure. They provided me with several complimentary bottles for use, but this does not sway my opinion. I believe the product helps to keep a healthy electrolyte balance and help recover from your work out or strenuous outdoor activity. I definitely plan to use for the upcoming cross-country ski season. Just make sure when you use that the governing body which tests you after your event allows naturally occurring minerals.
Adventure on!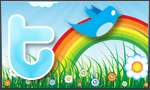 The goal of this site is to inspire people to outdoor adventure travel and then provide tips. If you liked this post then sign up for the email newsletter. Notifications go out once or twice a month with what is new with Traveling Ted's adventures. Your email will not be share and you will receive no spam. Other e-follow options include Facebook (click on the like box to the right) or twitter (click on the pretty bird on the rainbow above).