A great way to experience the outdoors in the United States is through a road trip. One way to amp up the intensity of the experience is to experience a motorcycle adventure. Even if you do not ride a motorcycle, there is something about the idea of a road trip on two wheels that resonates with many. Perhaps it is due to movies like Easy Rider or the Wild One featuring Marlon Brando. The scene where Peter Fonda throws his watch on the pavement and then zooms away on his bike is one of the most riveting in motion picture history.

Bike Bandit motorcycle parts for your motorcycle adventure
Speaking of rivets, in order to make that machine go, it is necessary to have the right parts. Bikebandit.com is the place where cross-country bikers go to keep their machines humming and on the pavement instead of in the shop. The best part about the website is they have all the parts no matter what your brand or your style of bike. Whether you are looking for Kawasaki motorcycle parts or any other brand, Bike Bandit is a one stop shop. They even have parts for ATVs, UTVs, PWCs, and even scooters.
Romance of motorcycle riding fed by popular culture
Another form of popular culture that feeds our desire for a motorcycle adventure is rock music. One of the songs on the Easy Rider soundtrack was Steppenwolf's Born to be Wild. When that opening rift breaks out, you can just close your eyes and imagine putting on one of your Alpinestars jackets and hitting the open road.
Another great movie/song combination that gets watchers and listeners thinking about two wheels and the open road is the movie Mask and the song Roll Me Away by Bob Seger. Bob Seger sings:
Stood alone on a mountain top,
starin' out at the Great Divide
I could go east, I could go west,
it was all up to me to decide
Just then I saw a young hawk flyin'
and my soul began to rise
And pretty soon
My heart was singin'
Roll, roll me away,
Before you get too carried away from listening to Steppenwolf or Bob Seger, make sure you have all your parts in order. BikeBandit.com is the place to do it.
Adventure on!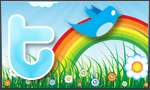 The goal of this site is to inspire people to outdoor adventure travel and then provide tips. If you liked this post then sign up for the email newsletter. Notifications go out once or twice a month with what is new with Traveling Ted's adventures. Your email will not be share and you will receive no spam. Other e-follow options include Facebook (click on the like box to the right) or twitter (click on the pretty bird on the rainbow above)