There are certain aspects that a backpack must have to keep me happy. Many of the backpacks I own seem to have only a few of these, so it leaves me quite frustrated. It is like buying a greatest hits album from a favorite group, but the album leaves off one of their marquee songs, so you have to buy another album to complete your selection. I agreed to do an Archeer backpack review, and when I used their product, I was glad to see they had most of the required elements for a good backpack. I will list these items one-by-one and describe how the pack lives up to these options.
Archeer backpack review
Comfort
The most important criteria for judging a good backpack is comfort. The backpack will never be 100% comfortable because when you are carrying 30-60 pounds, the pack will eventually begin to feel like an albatross. A good backpack though fits high on your back with good padding on the back and on the shoulder straps. This the Archeer does quite well. There is also a strap across the top of the chest which helps secure the back and provides extra support. For the first mile when I hiked the Huron-Manistee National Park, I could hardly tell I had a pack on. After one mile though it began to weigh on me, but that is not the backpack's fault. It is the nature of the activity. Since this recreation is fraught with discomfort is important that the backpack minimizes any other problems. This the Archeer does extremely well.
Multiple straps outside the backpack
When carrying everything you need on your back for multiple days in the wilderness, it is difficult to put everything in that pack. This is especially true with bulky items like a tent, sleeping bag, ground pad, and if cold, winter clothing. Therefore, it is important to have straps outside the backpack to leave more room inside. I put my tent in the loops below the pack and also looped my pants on the strap that goes across the top of the pack. There is also a nice side strap where I hooked in my ground pad.
Multiple small pockets
I love having a lot of small pockets on the back and sides of the backpack. This is the one area where the Archeer falls a little short in my estimation; however, I have seen many backpacks with a lot less pockets. I have a small pocket fetish that none of my other backpacks fulfill.  Small pockets on the back and side are so useful because you can store important items like toilet paper and shovel, snacks, and matches where you can easily get to without opening the pack and removing every item. The Archeer has a nice pocket on the back and some mesh pockets for water bottles on the side, but I would like more pockets if I was designing.
Price
I remember the first time I went shopping for a backpack. I went to the mall and went to the Northface store. Staring at me as soon as I entered the aisle was a gorgeous backpack. I opened the little price tag and almost fainted from sticker shock. It was over $400 and this was 25 years ago. I ended up buying a $200 backpack from an outdoor catalogue, which is still pretty expensive. The Archeer is an amazing bargain at $59.00. The price point makes it ideal for a new backpacker or a veteran one too. Get yours on Amazon today and also think about it for a loved one for Christmas.
Intangibles
Usually when you buy a backpack, you also have to buy a rain cover. If you do not buy a rain cover, the first time you backpack in the rain, you will run out to get one when you come home. It is essential to keep your backpack dry. It could even be the difference between life and death if cold out. This cost can be an extra $30-$60. The Archeer included a rain cover in the already reasonable price, which is amazing. Other intangibles worth mentioning is the backpack is lightweight and holds a lot of items inside and out as previously mentioned.
Disclaimer
Archeer provided a complimentary backpack, but this fact does not color my view. I have used it once, and I was extremely happy with the results. I have purchased backpacks for over $200 that I like less than this backpack, so the price cannot be beat. Keep in mind that long term durability is impossible to assess from one use. I will be using it again and again though, so I aim to find out.
Adventure on!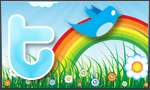 The goal of this site is to inspire people to outdoor adventure travel and then provide tips. If you liked this post then sign up for the email newsletter. Notifications go out once or twice a month with what is new with Traveling Ted's adventures. Your email will not be share and you will receive no spam. Other e-follow options include Facebook (click on the like box to the right) or twitter (click on the pretty bird on the rainbow above).