Cuba often carries with it a vision of nostalgia. The quaint streets of Old Havana contain the core of the original city and a feeling of the past is palpable. Its roads are filled with fabulous vintage 1950's American cars that have been lovingly mended and modified by their owners and have become a part of Cuban culture since Fidel Castro imposed sanctions on car imports 50 years ago.
However, there is much more to Cuba than just nostalgia and the island has plenty to offer to a traveler.
Why there is more to Cuba than nostalgia
Modern Cuba
Change has been in the air for Cuba since President Obama's historic announcement in 2014. His administration decided to improve relations between America and Cuba. This led to more liberal travel policies and trade regulations. The upshot was a big rise in Cuban tourism that is expected to continue growing.
So, where are the best spots you should go to experience another side of Cuba away from its nostalgic image?
Sun, Sea and Sand
Cuba is home to over 300 idyllic beaches and it's known for its beautiful sun-soaked coastline.  If you are looking for a relaxing beach holiday then Cuba is the place. It's the perfect place to enjoy the golden sand and clear, turquoise waters.
Varadero is a popular beach resort, which is famous 20km of uninterrupted coastline, offshore cays and caves. Nearby are the tiny islands of Cayo Piedras del Norte and Cayo Romero, which are popular for snorkelling and diving.
Cuba is a scuba-diving paradise as its warm waters are filled with exotic marine life and vibrant coral reefs. Cuba Holidays have a selection of the best beach holidays in Cuba for you to choose your perfect break.
Explore Cuba's Natural Beauty
Impressively, Cuba is home to nine UNESCO World Heritage sites. This includes the Alejandro de Humboldt National Park (AHNP), which is located on the north coast of Eastern Cuba and is known for its endemic species and its wealth of flora and fauna. If you're looking for activities such as hiking, bird watching and walking in gorgeous and diverse landscapes, then AHNP is the place for you.
Valle de Viñales is also a heritage site, encircled by dramatic mountains and lush landscape. The area is world-famous for its tobacco plantations and there are many tours and museums dedicated to tobacco so that you to get a real taste of Cuba.
Cuba is a vibrant and diverse island, with its unique culture evoking feelings of nostalgia for holiday-goers. However, we shouldn't forget its undeniable natural beauty and charm. Cuba has plenty to offer, whether you're looking for a blissful beach break or an exploration into some remarkable heritage sites.
Adventure on!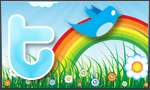 The goal of this site is to inspire people to outdoor adventure travel and then provide tips. If you liked this post then sign up for the email newsletter. Notifications go out once or twice a month with what is new with Traveling Ted's adventures. Your email will not be share and you will receive no spam. Other e-follow options include Facebook (click on the like box to the right) or twitter (click on the pretty bird on the rainbow above).