It was one of the worst days in my adventure travel life. I stupidly had my GoPro filming as I was navigating a narrow stretch of cypress trees in the Okefenokee National Wildlife Refuge. An immature night heron caught my eye and I sharply turned the canoe to take a picture. My GoPro tipped over and fell into the bottom of the swamp. Thank god an Okefenokee Swamp bobcat sighting turned the tide.
Camping at Big Water
After a grueling ten mile paddle in low water from Stephen Foster State Park up ten miles to Big Water, I was ready to relax. I was also still bummed from losing my GoPro. I put my chair in the corner of the raised platform and enjoyed the sunset and the gorgeous view ahead of me and tried to forget the loss of my favorite electronic gadget. Although the sun set behind me, there were still beautiful colors ahead.
Okefenokee Swamp bobcat sighting
Suddenly I looked over to the other shore and spotted a dog like animal crawling along the bank. At first I thought it could be a panther. They have actually been a few sightings this far north. Then thought it could be a coyote. I grabbed my zoom lens and hoped it would come closer, so I could at least identify what animal it was.
I was afraid my movement to get my zoom lens would cause it to bolt into the swamp. Fortunately, the bobcat kept moving towards me. He then stopped and checked me out and turned. I saw the small tale and could clearly see that it was a bobcat. I was also able to snap about four pictures. He never ran into the swamp although he did take a detour around the shore directly across from me and then reappeared along the shore further down.
First wildcat takes a check off my bucket list
In this post:
I wrote: I have never seen a wildcat before. I would love to see a tiger, puma, or even a bobcat. Well that item was finally checked off as this bobcat was my first wildcat. It made it more gratifying that the sighting was not from a car or a safari guide's van, but in the wild on a trip that I had to bust my rear end off through swamps full of alligators.
Adventure on!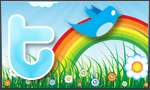 The goal of this site is to inspire people to outdoor adventure travel and then provide tips. If you liked this post then sign up for the email newsletter. Notifications go out once or twice a month with what is new with Traveling Ted's adventures. Your email will not be share and you will receive no spam. Other e-follow options include Facebook (click on the like box to the right) or twitter (click on the pretty bird on the rainbow above).