The majority of my time in Canada has been spent in the wilderness of Quetico Provincial Park. In fact, I visited this beautiful pristine wilderness more than five times before I ever visited a Canadian city. For me cities are more of a jumping off point for adventure than a destination in of itself. This changed when I did a road trip consisting of stops in Ottawa and Montreal. Previous to that I stayed in Toronto and discovered how amazing these three Canadian cities were.
My three favorite Canadian cities
Toronto
A couple of years ago, the travel blogging conference TBEX took place in Toronto. I jumped at the chance to meet hundreds of travel bloggers I had connected with on social media. It was an amazing experience. Unfortunately, I only got a taste of what the city was like because I was so busy at the conference. I actually plan to come back to Toronto for one night later this fall after hiking the Bruce Trail in the Bruce Peninsula National Park.
Toronto adventure
Toronto is a great spot to start an explore Canada adventure. The vast Algonquin National Park lies only a couple hours north. You can canoe through this wilderness for weeks  and see only moose, wolves, and beaver. Bruce Peninsula is also nearby, and I plan to experience this next month. Just north of Toronto lies Samuel Champlain Provincial Park which has some beautiful lakes and rivers to explore.
Ottawa
Ottawa was my first destination for a marathon road trip a couple of years ago. I actually stayed in Gatineau across the river in Quebec, but I spent some time in Ottawa as well. I was there in February and actually loved it because I was there for winter adventure. I participated in the Gatineau Loppet Cross-country Ski Marathon in Gatineau Provincial Park. I loved visiting Ottawa as well. The Parliament Building was so beautiful on a bitterly cold day where temperatures never got over 0 degrees Fahrenheit.
Ottawa adventure
Every year in February, the Gatineau Loppet takes place in the Provincial Park. The skiing here is fantastic, but I would love to visit the region in summer too and take advantage of the fishing and canoeing. In Ottawa during the winter, one can experience a truly unique and a truly Canadian adventure. Ice skating n the 7 kilometer Rideau Canal was such a blast. It was made even better by stops along the way for poutine, hot chocolate, and beaver tail.
Montreal
Montreal turned out to be not only my favorite Canadian city, but one of my favorite in the world. The Old City is so captivating and the adventure parks found within the city limits were amazing. I have never been to a major city where there was so much adventure within the city limits.
Montreal adventure
I caught several speckled trout while ice fishing along the St. Lawrence River right adjacent to the Old City. You can even arrange for local restaurants to prepare your fish. Furthermore, another amazing adventure is cross-country skiing Mount Royale. I woke up one morning and slung my skis over my shoulder and walked right through downtown as people were going to work. In twenty minutes I was skiing on top of Mount Royale where there are over 30 kilometers of groomed ski trails.  I was in paradise.
Contest
I want you to be able to experience one of these great cities. I am giving away a free night's stay via an e-certificate. All you need to do is visit this page and search a Canadian city and tell me in the comments below 1. The Canadian city you searched for 2. the date 3. Tell me the rate. You will then be entered for the one night e-certificate. Good luck!
Adventure on!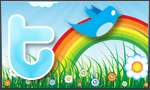 The goal of this site is to inspire people to outdoor adventure travel and then provide tips. If you liked this post then sign up for the email newsletter. Notifications go out once or twice a month with what is new with Traveling Ted's adventures. Your email will not be share and you will receive no spam. Other e-follow options include Facebook (click on the like box to the right) or twitter (click on the pretty bird on the rainbow above).