My favorite activities in the outdoors include hiking, canoeing, and cross-country skiing. Sometimes these activities are lumped together and referred to as silent sports. This does not mean I do not like the opposite  of silent sports. For instance, I have enjoyed snowmobiling and fishing from a bass boat in the past. Similarly, I had a great time experiencing the Orvis Chicago Wingshooting school.
A return to Max McGraw
One thing I really love about running this blog and social media sites is it allows me to have experiences outside my usual line of interests. I received an email from Orvis asking if I would be interested in trying out their fly fishing school or their Wingshooting school. I was definitely interested in the fly fishing school; however, the Wingshooting School sounded more unique an unusual.
I have never really shot a gun before. I have messed around in friend's backyards before who live in the country, but never fired one in the presence of an instructor. Plus, the school was located at Max McGraw Wildlife Foundation in the northwest suburbs. Growing up, I had a good friend whose father was a member. We used to fish and camp there all the time over 25 years ago. I definitely wanted to return.
Getting the basics
I entered the Max McGraw grounds from an exit off the Interstate in Elgin. Traffic was horrific all the way out. The minute I turned into Max McGraw from Route 25 it was like a different world. I entered the gates and drove under a canopy of beautiful tall shady trees. After entering the main building, I found my class already in progress as I was late. The class consisted of Guy from the Rockford area. They had a large class over the weekend, but this Monday it was just me and Guy.
We watched a 10 minute introductory movie. The movie provided the basic footwork needed to shoot. Once you have this footwork down, you can reasonably and accurately shoot. Getting your shot fine tuned; on the other hand, takes a lifetime. Having very little shooting experience, I was pleased at the progress I made in one day.
Shooting clay targets
The video followed by some words about the video from our instructor John was the extent of the classroom portion for the day. The rest of the time was spent shooting clay targets. No sense in talking about shooting. The best way to learn is by experience.
We got in our cars and drove the five minute drive to the shooting range. My classmate Guy went first. He had his own gun and was experienced, so it was helpful to see someone shoot who knew what they were doing. After about 15 minutes it was my turn.
It did not go well for me at the beginning, but that is expected with any new skill. Whenever I got discouraged with several bad misses in a row, John would remind me that he would be lost in the Boundary Waters canoeing at first until he got the hang of it. You can teach an old dog new tricks, but do not expect the dog to be an immediate success.
Lunch
After a couple of rounds it was time for lunch. Finally something I am good at I declared. We returned to the clubhouse for a wonderful lunch of walleye, iced tea, and conversation. We exchanged our background and outdoor stories before it was time for more shooting.
Success
In the morning session, I fired at clay targets coming straight towards me. After lunch, we went to a different target range. This time the targets flew straight up. I thought it would be more of the same and even worse as the targets were farther away. Strangely, I did a lot better here. I think lunch may have played a part. I was kind of tense early in the day as I really wanted to hit the target, plus there is always an anxiety of failure when learning a new activity for the first time.
For whatever reason, I had much more success with these targets. I actually strung together a few hits in a row a couple of times. Both John and Guy were complimenting me on my improvement. It felt good to hit the target and see it explode. The feeling is similar to making a hoop in basketball and seeing the ball swish through the net.
Two shots
We then walked to a different range that presented two targets over a gravel road. This time John loaded both barrels, and we got a chance to fire twice. On my last attempt I hit both targets. John said I was done because it would not get better than that. I was secretly glad because my shoulder was a mess. I had barely fired a gun in my life and for the last six hours I had traded off shots with Guy, so I got in about three hours of shooting. My shoulder was slightly bruised a week later.
Gun fitting
The day ended with John fitting us for a gun. We also got an Orvis pin and a certificate. I was soon on my way sore shoulder and all. It was a great homecoming at Max McGraw. I don't have any immediate plans to continue with the sport, but I would be happy to do it again any time the opportunity arose.
Thank you so much to Orvis, my awesome instructor John. He was patient, but he was not afraid to provide criticism when warranted. A teacher needs to be both encourage and motivate by providing positive feedback and criticism. John balanced these two strategies perfectly. Thanks also to classmate Guy for providing some of the pictures and for the encouragement.
Discounts for reading Traveling Ted
If you are looking to improve your shooting for the next Wisconsin or North Dakota hunting trip, or if you just want a different, interesting, and fun experience, I highly recommend the Orvis Chicago Wingshooting School. In fact, Orvis is allowing my readers 20% off of their classes. Just call 866-531-6213 and mention Traveling Ted in order to get a 20% discount.
Although the classroom experience was complimentary thanks to Orvis, the opinions on the experience are purely my own.
Adventure on!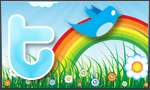 The goal of Traveling Ted is to inspire people to outdoor adventure travel and then provide tips on where and how to go. If you liked this post then sign up for the email newsletter. Notifications are sent out once or twice a month with what is new with Traveling Ted's adventures. There is no spam and email information will not be shared. Other e-follow options include Facebook (click on the like box to the right) or twitter (click on the pretty bird on the rainbow above).