My suitcase of choice is a backpack; however, I often use a duffel bag on road trips or on some plane trips. I just throw my stuff in the bag. While this makes for easy packing, it can end up making the trip a little frustrating at times when trying to find that one shirt or pair of underwear or socks. The Pro Packing Cubes  have revolutionized the way I pack. They are handy for day-to-day situations as well.
What are the Pro Packing Cubes
The Pro Packing Cubes are little storage packs that come in a four piece, five piece, or six piece options. They all zip up and they all come with a little handle. They also all have a mesh design at the top, so they allow the clothes to breathe in your pack and make it easy to distinguish what is in each cube.
Pro Packing Cubes organize
With the Pro Packing Cubes
you can put all your underwear into one cube, all your socks in another, and all your shirts in another. Instead of shuffling around a suitcase looking for that elusive pair of socks, all you have to do is find the appropriate cube. No more will you have to upend your suitcase or duffel bag in despair.
I never know what to do with my dirty clothes on a trip. Sometimes I bring a bag or find a bag and put them in there to keep them separate from the clean clothes. Now, I just bring an empty cube and place all my dirty clothes in the empty cube. Sometimes you forget which clothes are clean and which are dirty, but as long as you put them in the right cube, you are golden.
I use the smallest of the cubes for my toiletries. The design is perfect for this option.  It is the ideal size to put your shampoo, shaving needs, soap, toothbrush, and other bathroom needs. My current bathroom bag is too big, so I was looking to change. The mesh design is great because it allows any water that might infiltrate to drain. My old bag did not do this and another resign why I am happy with the cube.
Day-to-day usage
The Pro Packing Cubes are also great for using on a day trip or at home. Perhaps you are going on a hike and then after the hike you will be hitting a beach before coming back to your hotel or wherever you are staying. Bring a small backpack and then put all your beach clothing items in the cube and put it in your backpack. Then when you change, put all the clothes you are now not using back into the empty cube. The handles on the cubes hang perfectly on any hooks found in most bathrooms or a tree limb if you are outside.
I am currently training for the Chicago Marathon. I have used the cubes many times when I need a change of clothes for my run. Recently, I ran 14 miles at Potawatomi State Park in Wisconsin. After I was done, I was a sweaty mess. I went to the shower holding two cubes in my hand. In one cube was my bathroom bag and in the other cube was my change of clothes. I took a shower and then put all of my new clothes on and then put all of my sweaty running clothes into the empty cube.
The Pro Packing Cubes are extremely handy
In my two scenarios, I hope you can visualize how handy the little bags are. I have used them now on several trips, and I am absolutely addicted. I look forward to years of use from these handy devices.
Pro Packing Cubes sent me a complimentary set for review. However my, love, or obsession, you might even say fetish with these wonderful creations are purely my own.
Check out their website here and there Amazon page here.
Adventure on!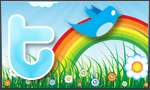 The goal of Traveling Ted is to inspire people to outdoor adventure travel and then provide tips on where and how to go. If you liked this post then sign up for the email newsletter. Notifications are sent out once or twice a month with what is new with Traveling Ted's adventures. There is no spam and email information will not be shared. Other e-follow options include Facebook (click on the like box to the right) or twitter (click on the pretty bird on the rainbow above).