England is well known for being a leafy paradise full of lush woodlands, where mighty ancient oak trees stand tall in the sky. The perfect place for a stay in the treetops. The last time I was in England, I was lucky enough to get to stay in some unique accommodation. This experience gave me a close to nature feel.  In fact, I got to experience that woodland up close and personal.
Unique accommodation in Sussex
I stayed in Sussex, a county on the outskirts of London.  A farmer had installed an incredible treehouse in some small woods on his land.
It was a surreal experience checking into accommodation at a farm house then heading off into the woods. Afterwards, I walked across a spectacular rope bridge into my home for the night. What a welcome experience.
Stay in the treetops
The treehouse is stylishly made, romantic and reminds you of your childhood, but at the same time provides amazing comfort. An equivalent to what you may expect of a luxury boutique hotel. In keeping with the luxury feeling of the place, there was luxury service. I got to enjoy a fantastic hamper including local organic produce like fresh apple juice, sausages, bacon, bread and eggs.
The treehouse has a spacious open-plan interior surrounding a mature oak tree, and everything you could need is conveniently held within the circular room. There's a comfy king size bed, an en-suite shower room, deep sofa, widescreen TV and a fitted, fully equipped kitchen. The tree-house also had WIFI so I was able to keep up to date with emails and do a bit of work which was a welcome surprise in the woods.
Exploring the countryside
I enjoyed spending the late evening on the treehouse's generous sun-deck and the next morning I went for a stroll in the 44 acres of private farmland which surround the treehouse before checking out.
I'd definitely recommend trying out the treehouse for yourself. It can be booked through Quality Unearthed.
Adventure on!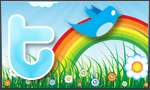 The goal of Traveling Ted is to inspire people to outdoor adventure travel and then provide tips on where and how to go. If you liked this post then sign up for the email newsletter. Notifications are sent out once or twice a month with what is new with Traveling Ted's adventures. There is no spam and email information will not be shared. Other e-follow options include Facebook (click on the like box to the right) or twitter (click on the pretty bird on the rainbow above).