Lumberjack Adrian Flygt chops 1,000 to 1,500 logs per season. This is in preparation for the 10-12 lumberjack competitions he takes part in each year. With that type of rigorous training, hungry lumberjacks need to eat. Hormel Foods Dinty Moore® stew is the perfect option because it is a quick and hearty option.
I can relate with hungry lumberjacks
Chicago Marathon training
I can definitely relate to the training lumberjacks go through. I am currently training for the Chicago Marathon. I eat a lot of pizza because it is quick and easy after a ten mile workout. I do not have the energy to sit over a hot stove after running ten miles. It is really easy to just pick up the phone and call a pizza delivery man.
I just surpassed 500 miles this year, and I think I may have eaten 500 pizzas. I do live in Chicago you know. I am known by first name at several local pizza joints. While pizza is a great source of protein and especially tasty, one should not live on it. I have eaten and enjoyed Hormel Foods Dinty Moore® stew in the past, but it has been awhile since I have picked it up at the grocery store. Therefore, I plan to follow Adrian's example and eat a hearty stew when famished.
Outdoor adventure travel
While I have never cut down trees or rolled on a log, I have used a saw in the woods many times in preparation for campfires, so I can imagine how exhausting the competitions and training must be. Outdoor adventure travel whether it is hiking, canoeing, backpacking, or skiing really takes a lot out of you.
After a ten mile hike, putting up the tent, gathering wood, and all the other camping tasks, it is not easy to cook a full meal.  The easier the better after a strenuous hike, so I am definitely interested in incorporating Hormel Foods Dinty Moore® stew into my outdoor adventure cupboard.
About Hormel Foods Dinty Moore® brand
Today, from cupboard to table in minutes, Dinty Moore® products are great tasting, well-balanced meals that will satisfy the whole family. Tender beef, fresh potatoes and carrots all simmered in a delicious beef gravy make DINTY MOORE® beef stew the number one selling stew in the nation. This sure beats freeze dried food.
The lumberjack spirit has been a part of the Dinty Moore® brand from the beginning. This started with the animated character that appeared on their product labels and ads. It is only fitting that the brand is partnering with STIHL® TIMBERSPORTS® for the lumberjack Series U.S. Pro and Collegiate Championships on July 15 in Chicago Southland.
For more information about the journey to becoming a true lumberjack with the makers of Dinty Moore® beef stew, visit MooreJ and join in the #MooreJacks conversation on Facebook, YouTube and Twitter. Take this Buzzfeed quiz and see how manly or lumbersexual you are.
Are you training for an event like a marathon, triathlon, or even a lumberjack yourself? Check out this landing page to learn more about Hormel Foods Dinty Moore® stew, and finally click on a video found here on Youtube.
Adventure on!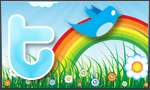 The goal of Traveling Ted is to inspire people to go on an outdoor travel adventure and provide tips on where and how to go. If you liked this post then sign up for the email newsletter. Notifications are sent out once or twice a month with what is new with Traveling Ted's adventures. No spam and email information will not be shared. Other e-follow options include Facebook (click on the like box to the right) or twitter (click on the pretty bird on the rainbow above).