Thinking of where to head for your next holiday? If want something really indulgent then keep on reading. We will recommend some of the most expensive holidays. Sure, you have to spend a lot for these vacation ideas, but for sure, they will provide you with an unforgettable experience.
5 of the Most Expensive Holidays You Could Ever Take
A World Tour by Private Jet
To go around the world is already a luxury that many cannot afford. Make it even more incredible and do it while traveling in a private jet. If you've got cash burning a hole in your pocket, then add this to your bucket list. You can go to the places that you want without the hassle of being on a plane filled with other passengers. In your private jet, you can even enjoy having a personal butler, and of course VIP treatment from boarding to the rest of your flight. Here are some beautiful destinations to add to your itinerary.
Luxury Safari in Africa
Thinking of a safari holiday? Make it more affordable by booking lavish packages that will surely make your vacation epic. In Ol Jogi Kenya, you can stay in a room with Hermes beddings and Murano glass displays. If you are traveling as a family, head to The Ant's Nest in South Africa. Enjoy well-appointed rooms topped with superior service. Singita Sasakwa Lodge in Tanzania, meanwhile, offers palatial accommodations in a 350,000-acre land. Click here to get more information from the Tanzania experts.
Rent Necker Island
Rent Necker Island is part of the British Virgin Islands. This destination is perfect for those who would like to enjoy the sun, sand, and sea in ultimate luxury. The island is owned by Sir Richard Branson of the globally known Virgin Group. Whether you are on the water, under water, or on the land, you will have tons of activities to enjoy, including a luxurious spa treatment. Once the sun has set, the party will start. Unlike other beaches, however, it is not crowded, allowing you to enjoy utmost privacy.
Stay at Burj al Arab in Dubai
When you talk about luxury accommodations in Dubai, there is perhaps nothing more popular than Burj al Arab. Its design is meant to look like a sail of a ship, which is perfect for its location on a manmade island and along Jumeirah Beach. This 7-star hotel is glittering with gold inside. They have suite-only accommodations and personal butler service. You can even be chauffeured by a Rolls-Royce. To complement the opulence of the hotel, they also have a lavish restaurant, bar, lounge, and a wide array of amenities fit for royalty. If you are thinking of planning a trip to Dubai, visit Dubaiholidays.co.uk.
Take a Round the World Cruise
Going on a cruise is one of the most common holiday ideas on the bucket list of many people. A lot may have done it, but only a very few are able to do it around the world. Spending months sailing can be difficult, so make sure to choose a cruise liner that has all that you need, guaranteeing a luxurious way to travel from one country to another. From the best beaches to ultimate cultural destinations, foodie paradise to history buffs' favorite countries, a round the world cruise is the perfect way to see the life in a different light.
Adventure on!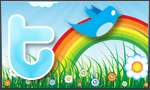 The goal of Traveling Ted is to inspire people to go on an outdoor travel adventure and provide tips on where and how to go. If you liked this post then sign up for the email newsletter. Notifications are sent out once or twice a month with what is new with Traveling Ted's adventures. No spam and email information will not be shared. Other e-follow options include Facebook (click on the like box to the right) or twitter (click on the pretty bird on the rainbow above).