It's summer, and that means one thing: Camping season is here! Get out and explore nature this year with energy and determination. There's nothing better than trying a few new camping spots to kick off the season. Check out these best camping locations.
Best Camping Locations in the United States
Whether you're hiking to the top of a mountain or setting up camp in the national parks of the Great Basin, discover something new. Of course, you'll need to grab the fishing poles and your camping tents to make the most of your experience. But, once you've loaded up with the necessities, an entire continent is at your fingertips.
Hunting and hiking provide the perfect distractions from the hassles of everyday life. And, there's no problem that a night sleeping under the stars can't cure. Bunk down in the wilderness by yourself or find one of the nation's top campsites to share your experience with fellow nature lovers. Both routes are sure to provide you with some relaxation and excitement.
Perhaps the best part of camping is that you can take the weekend for a quick getaway or spend the entire week amongst the wildlife and natural beauty. For the experienced outdoorsman and the amateur enthusiast alike, check out a few of the best camping spots in the country this year.
From the state parks to the Great Lakes, America is littered with hundreds of opportunities to show your family an enjoyable outdoor getaway. Perhaps your loved ones are used to the wild, or maybe your trip will be a total reversal from vacations of the past.
Either way, they are sure to experience an unforgettable time at one of the country's naturally stunning destinations. This site in the Golden State is a perfect example. Walk among the giant redwoods, check out the Stout Grove Trail Loop, and enjoy the scenic grove. It's hard to do better than this Northern California Park.
Sage Creek Primitive Campground, South Dakota
Does it get more natural than seeing herds of bison roam by your tent? Head to the prairie land this year for a bit of a different camping experience. Located in the Badlands National Park, there is never a shortage of trails to explore and climbs to attempt.
Gallo Campground, New Mexico
If you've ever wanted to see Indian ruins without traveling south of the border, this historic site is the spot for you. Campgrounds are often located next to ancient artifacts and structures so you don't even have to leave the comfort of your own tent to get involved.
Arch Rock Campground, Nevada
Red rock beauty and a 60-mile drive from Las Vegas? Count us in. With 29 sites available and desert weather all year around, there's no more peaceful place to pitch a tent.
Okefenokee National Wildlife Refuge, Georgia
Camping out is always a great idea, but in a wildlife reserve like Okefenokee, don't forget about cabin rentals. Experience nature in a personal way by touring the raised platform trails and roofed-over decks. Just watch out for the gators (seriously). You can also take in hundreds of species of birds and other forms of swamp life. Thanks to restrictions by the state, this area only allows a select number of visitors at any one time. Book early, and then enjoy this secluded section of the American South.
Baxter State Park, Maine
The Northeast during fall months is pretty much a must see. Baxter State Park is no exception. Find one of the many great campsites and then enjoy a few days of swimming and boating.
Nehalem Bay State Park, Oregon
When you think of the beach, Oregon isn't the first state that comes to mind. We can promise this sandy shore won't disappoint you though.
Assateague Island National Seashore, Maryland
Wild horses anyone? Pitch a tent mere yards from the ocean and watch the ponies run around the bay.
Crater of Diamonds State Park, Arkansas
Renting diamond digging equipment is just one of the attractions at this secluded getaway.
Devil's Tower KOA, Wyoming
Spot wildlife, take a dip in the pool, and, best of all, explore the site's namesake. As with the other camp sites listed above, no matter where you find yourself camping out this season, there's a piece natural beauty close by.
Adventure on!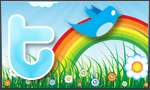 The goal of Traveling Ted is to inspire people to go on an outdoor travel adventure and provide tips on where and how to go. If you liked this post then sign up for the email newsletter. Notifications are sent out once or twice a month with what is new with Traveling Ted's adventures. No spam and email information will not be shared. Other e-follow options include Facebook (click on the like box to the right) or twitter (click on the pretty bird on the rainbow above).