England is an exciting country to visit and there are so many things for visitors to do and see.  It has been inhabited by people for thousands of years and there are historical monuments all over the country depicting this.  It is a charming blend of old and new and a great place for people to learn more about western civilization. Here is England done 3 ways.
England done 3 ways
London
London is the capital city and there are so many things to do and see there. You can visit the iconic landmarks of Big Ben, Tower Bridge, Tower of London, Globe Theatre, and many more.  There are also hundreds of museums, art galleries, and cathedrals like St. Paul's for you to visit.  There are many fantastic shopping areas like Bond Street and Harrods's for people who love to shop.   England is known for its pubs and there are many that serve great fare like the traditional fish and chips as well as the new gastro pubs that serve more upscale food.
Weekend Breaks
You can take luxury weekend breaks from London.  The Cotswolds can be reached within a few hours.  They are a series of villages and market towns that once relied upon their local industry for their livelihood.  They have reinvented themselves and become lovely towns that rely on tourism.  You can wander through old cobblestone streets, museums, and tour the amazing sights around the towns.  They offer fantastic accommodations like boutique hotels, bed and breakfasts, or you can rent a cottage that is over 300 years old. House Parties offers holiday homes in scenic locations. Be sure to travel to Wiltshire to see Stonehenge, a huge stone monument that is over 5000 years old.  You can also visit the city of Oxford and its world famous university; Stratford upon Avon:  the birthplace of William Shakespeare, or visit Cambridge and try punting on the Cam.
Driving Tour
You can rent a car or a campervan and do a driving tour of the country; Spaceships Rentals have a great variety of campervans to choose from. Yorkshire Dales in the upper Penines of England and it is a huge park that is a great place for hiking, cycling, or exploring a system of caves.  Another really great place for a road trip is Cornwall which is on the South West coast.  There are tons of small beach towns on this rugged coastline including Land's End which is at the southern tip, Polperro, and Newquay which is popular for surfing.  You can wander along the beaches, do water sports, or just relax and wander through the sights that each town has to offer.
If you don't want to drive you can take a coach trip and sit back and let someone else do the driving for you.  There are many different luxury buses that will take you throughout the country and stop in points of interest and stay in fabulous hotels overnight.  It is a nice, comfortable way to travel and a great way to see the country and all of its magnificent sites.  You can even make new friends on the bus as you will be with the same small group of people for
your entire trip.
Adventure on!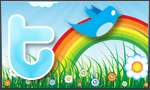 The goal of Traveling Ted is to inspire people to outdoor adventure travel and then provide tips on where and how to go. If you liked this post then sign up for the email newsletter. Notifications are sent out once or twice a month with what is new with Traveling Ted's adventures. There is no spam and email information will not be shared. Other e-follow options include Facebook (click on the like box to the right) or twitter (click on the pretty bird on the rainbow above).