Your birthday only comes along once a year so it makes sense to do something fabulous for it.  Stop making excuses about how you don't have time to celebrate your birthday and seize the opportunity this year.   Pack up your party clothes, gather up your friends, and head off to an extravagant birthday celebration fit for a star. 
5 Extravagant Ways to Celebrate a Birthday
Stay in an Indian Palace
Travel to Rajasthan, India and party like a prince or princess in a palace.  Spend your birthday surrounded in luxury like gold leaf ceilings, crystal chandeliers and live in opulence.  Swim in your own infinity pool each day and be thankful that you have survived another year.  Take day trips to the surrounding areas and discover more about the fascinating culture and history of India.
Stay at a Villa in Tuscany
Tuscany is a great place to stay in a villa that is located on a peaceful farm away from the hustle and bustle.  Step out your front door and you may find vineyards or olive groves just a few steps away.  You can take cooking classes, gardening lessons, or just explore the natural beauty of the surrounding area.  Bring your appetite and be sure to indulge.  With locally grown beef pork and lamb, daily caught seafood, and vegetables fresh from the garden, every meal will be a feast.  Be sure to try the locally made wines that the area is famous for as well.
Rent a Castle in Scotland
Travel to the rolling green hills of Scotland and rent a castle with your buddies for a week.  What better way to celebrate a birthday than by acting like royalty?  The castles have all been fitted with modern amenities to keep you warm and happy.   You can rent castles with kitchen facilities or hire a caterer.  Spend your days exploring the grounds of the castle and try your hand at archery, skeet shooting, falconry, or even golf. You could also take a tour of a local whisky distillery and try a few samples.
Go to the Monaco Grand Prix
Gather up all of your sports loving friends and go to the Monaco Grand Prix.  The Monaco Grand Prix started in 1929 and it is considered one of the most important races in the world of sport.  People travel from all over the world to watch this glamorous race and then party together after it is over.  Stay in a fabulous hotel with incredible views and immerse yourself in the world of Formula 1.  This is a great place to relax with your friends and make lots of new ones as well.
Rent a Log Cabin
You and your friends can pool your money together and rent a luxury log cabin in the Cotswolds.  You can get a cabin on a lake with your own deck, dock, and hot tub.  You can spend your days hiking through the woods, exploring villages in the surrounding area, or simply relaxing in your own little patch of nature.  If you are into bird watching this is a great place so be sure to bring your binoculars.  Sometimes it is nice to get away from everything and spend your birthday with the people who matter the most to you.
Adventure on!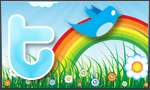 The goal of Traveling Ted is to inspire people to outdoor adventure travel and then provide tips on where and how to go. If you liked this post then sign up for the email newsletter. Notifications are sent out once or twice a month with what is new with Traveling Ted's adventures. There is no spam and email information will not be shared. Other e-follow options include Facebook (click on the like box to the right) or twitter (click on the pretty bird on the rainbow above).