Giving back is the right thing to do. People who have experienced a serious medical ailment know this best. All of the Bakken Invitation award honorees are passionate about using their second chance in order to give back to others who are not as fortunate as them. Those that are healthy can learn from these honorees and get inspired to give back.
Bakken invitation honorees inspire to give back
I am inspired by all the 2015 Bakken Invitation honorees, but I am especially moved by Kerry Kalweit's story. She has used her second chance at good health to pursue her dreams. She has been able to understand her condition and lead a happy fulfilled life. One of the things that makes her happy is the work she does with the nonprofit organization Youth with Diabetes.
Reading these stories has me inspired and got me to thinking why do I need to wait to have a serious or even not so serious medical occurrence before I feel passionate about giving back. It is time to start today, or this week at least. This is why I am glad that I have signed up to run the Chicago Marathon this year with the Big Shoulders campaign in order to help under privileged school children. Like Kerry, I would like to give back and help children.
I will soon be training this spring and summer for the 26.2 mile race in October for a cause. I ran the race two years ago just to run it, but this year I will be doing it for something higher.
Enter to win a $100.00 Visa card
Why do you give back to your community? If you don't, perhaps you will be inspired by these honorees. Please let me know in the comment section if you give back to your community and if you live with medical technology. If you follow these simple instructions, you will be entered to win a $100.00 Visa card to use in order to give back to your community; however, you can use the card in any way you see fit.
Subscribe to my email newsletter – You will get from 10-20 emails a year filled with tales of outdoor adventure. You can always unsubscribe anytime after the contest is over
Leave a comment below with your email (email is only seen by me) noting how you give back. I will compare your email on your comment with my subscription list to verify entry so the email you subscribe with needs to match what you comment with.
Must be over 18 and live in the U.S.
Winner will be selected March 18th
Adventure on!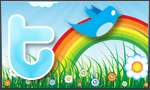 The goal of Traveling Ted is to inspire people to outdoor adventure travel and then provide tips on where and how to go. If you liked this post then sign up for the email newsletter. Notifications are sent out once or twice a month with what is new with Traveling Ted's adventures. There is no spam and email information will not be shared. Other e-follow options include Facebook (click on the like box to the right) or twitter (click on the pretty bird on the rainbow above).