One trip that has been on my radar for a couple years now is a Forest Glen backpacking adventure. Forest Glen is a county forest preserve in Vermilion County in downstate Illinois. The Chicago Backpackers use the 11 mile backpacking loop as their boot camp to inaugurate new members who want to learn the basics of backpacking.
Finally made it to for a Forest Glen Backpacking adventure
I finally made the plunge this last October, and I picked the perfect time to do it. Fall colors were in full swing. I drove down Saturday morning. I began to have my doubts about the trip as the two hour plus trip was through some of the plainest country one could imagine. It was hard to believe going through the flatlands that an interesting destination could soon be in the offing.
When I saw the sign, and I turned into the park, my misgivings were assuaged. I was immediately met with beautiful fall foliage. I pulled into the parking lot and laced up my hiking shoes.  Speaking of hiking shoes, check out this posts from Nicershoes.  To my surprise, or not surprise,  group of Chicago Backpackers were starting out their trip with a new crop of beginners. I recognized the leaders and said my hellos. Unfortunately, they were staying at the Group Camp Area, and I was staying at the East Camp.
Stashing a cooler
I noticed on the map that the East Camp was located only about a half mile from the road. I drove to the nearest point to the camp on the road and stashed my cooler with my Stanley growler full of fresh craft beer in a clump of trees. Then I drove back and started my Forest Glen backpacking adventure.
Forest Glen backpacking is perfect for beginners
I could see why the Chicago Backpackers chose this location for their boot camp. It is perfect for beginners. The eleven miles in two days can be done broken into eight miles the first and four miles the second, which is ideal for a weekend hike. One could easily hike the whole trail in one day, but then you would miss the overnight backpacking experience. Forest Glen is one of the few places that accommodates backcountry camping within a couple hour radius of Chicago.
Another reason it is great for beginners is the terrain. The Vermilion River flows through the park, so there are many hills and ravines created by the river; however, the hills are not that steep. There is one hill that was kind of tricky, but for the most part the trail is not super easy or crazy difficult. One gets the feeling they backpacked, but not to the extent that they were in the Smoky Mountains. It is not a good idea to take a first time backpacker on a trail where it is so punishing they never want to hike again unless they are in great physical condition.
The last reason the park is great for beginners is because it feels like a wilderness, but it really is not. Except for running into the Chicago Backpackers halfway through the trail, another group that stayed at the East Camp, and a few people day hiking where the trail crossed the road, I saw no one else on the trail. I went for hours without seeing people. However, you are never really far from civilization. As I mentioned, the road was only a half mile from the East Camp. You are probably never more than a half mile from a road at any point on the trail. This is good for beginners in case something happens or someone gets lost.
Camping the East Camp
I arrived into the East Camp campground and set up my Grand Trunk Good hammock. Then I walked for a half mile and retrieved my cooler that was still in the copse of trees where I had hid it. Next task was gathering firewood. As soon as night came I was comfortably drinking a fresh IPA around the fire and also nursing a small flask of Old Grandad. It was a cool night, but not too cold. Perfect temperatures to huddle around a fire.
I ended up over serving myself and decided the task of getting into the hammock was too great. Plus, it was such a beautiful night I just wanted to sleep out. I placed a ground pad underneath my hammock, which was equipped with a small tarp and slept soundly.
I woke up at 10:00 a.m. shocked because I had not slept in that late on a camping trip in sometime; however, I soon realized it was actually 9 a.m. as my phone was picking up an Indiana cell tower since I was so close to the border. I hiked my cooler back out to the road, so I could pick it back up on the way out and then broke camp.
Hiking in
I hiked the last couple miles of the trail back to the trailhead and my car. There was the most perfect tree aflame with orange leaves right in front of the Visitor's Center that just screamed autumn. I sat down and took in the beautiful tree wishing I had a pumpkin latte and enjoyed the gorgeous day relieved to have the backpack off my shoulders even after a short hike.
Enjoying the rest of the park before going home
Forest Glen has an observation tower that rises above the trees and gives great glimpses of the forest below, the Vermilion River, and the surrounding farmland. Forest Glen is pretty much a pocket outdoor area surrounded by farmland and city. You see how plain the rest of the area is outside this beautiful little park.
I got back to my car and drove out of the parking vowing to return soon. I would love to come and hike here on a weekday when you have the whole park to yourself. Even on a pleasant fall Saturday, the park was not too busy and the trail was just about empty, but on a weekday it would even be better.
Plan ahead
You do need to plan ahead in order to backpack the park. It is necessary to email or fax an application a week in advance and pay $10.00 in order to get a reservation. I actually paid my $10.00 fee a year earlier and canceled.  When I went on this trip they did not charge me again as they still had the credit on their books. Check out the Vermilion County Conservation District's website for more information.
Adventure on!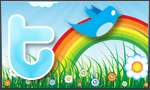 The goal of Traveling Ted is to inspire people to outdoor adventure travel and then provide tips on where and how to go. If you liked this post then sign up for the email newsletter. Notifications are sent out once or twice a month with what is new with Traveling Ted's adventures. There is no spam and email information will not be shared. Other e-follow options include Facebook (click on the like box to the right) or twitter (click on the pretty bird on the rainbow above).