If you are that kind of traveler who loves to visit places where you are going to be one of the few tourists around and if you love to take pictures everywhere you go, you came to the right place! I just made a little research of the most beautiful places all around the globe that is spectacular to see, but yet not full of tourists. So if you lack the ideas where to travel next with your camera – here are my top 5 list of these not so mainstream places what are worth taking pictures off!
For more idea where to travel and how to get there cheaper, check this fantastic website called Travel Ticker. Here you will be able to find not only great travel tips, discount codes, but also get to know the world a little bit more and prepare for your journey of the lifetime! So check that out too, and now let's get to the list.
Five best and not yet discovered places around the globe worth taking pictures of
Lake Hillier, Australia
You probably heard a lot of little pink birds called flamingos, right? But did you know that they originally come from Australia and their homeland is actually the Lake Hillier? What is amazing about this lake is not only the enormous number of flamingos around it. It is its bright pink color too! Why it is pink, some scientist is still trying to figure out. But if you don't care about this stuff, then just visit it to see that fun pink colored water. It will definitely be a moment to remember and worth a camera shot too!
Zhangye Danxia Landform, China
If you are real photography fan, you just have to visit Zhangye Danxia Landform in China! This place is famous for its rainbow colored mountains spread all to the horizon. Just by looking at the pictures other guys made, it makes me go there and stare at it for hours! The unusual colors of the rocks are actually the result of red sandstone and mineral deposits being laid down over 24 million years! So definitely, take this place to your bucket list too!
Salar de Uyuni, Bolivia
Have you ever wondered that it is like to walk on clouds? Well, in Salar de Uyuni you can experience that for sure! This place is the largest salt flat lakes in the whole world. And what makes it more special, is that this lake is very salty, and the water level is extremely low too. This all makes a mirror illusion and creates a chance to walk on clouds! So if you are looking to make some spectacular pictures, hurry up to Salar de Uyuni for sure and create some unique and out-of-the-world photos.
Black Forest, Germany
Another amazing place to visit with your photo camera is the Black Forest in Germany. Why is it black? Home of the cuckoo clock, the Schwarzwald (as German people call it) gets its name from its dark, slightly threatening canopy of evergreens. This is actually where Hansel and Gretel encountered the wicked witch in that famous fairy tale too! The gigantic expanse of hills, valleys, rivers and forests are going to create a pretty spooky atmosphere in your pictures for sure. So don't forget to take your camera and start looking for a big bad wolf!
Tianzi Mountains, China
In the end, the last place to visit for all photography lovers in also in China. Remember the movie "Avatar" and those floating mountains? It was inspired by Tianzi Mountains in China, and you can definitely visit it too. Rent a helicopter to see the best views and experience out-of-Earth like moments then visiting this amazing place. Or just walk by if you are short of money and experience it all as much as via air. Just take big breaths all the time to breathe that amazing atmosphere around you. It will be definitely worth it!
Adventure on!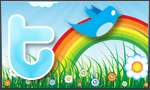 The goal of Traveling Ted is to inspire people to outdoor adventure travel and then provide tips on where and how to go. If you liked this post then sign up for the email newsletter. Notifications are sent out once or twice a month with what is new with Traveling Ted's adventures. There is no spam and email information will not be shared. Other e-follow options include Facebook (click on the like box to the right) or twitter (click on the pretty bird on the rainbow above).