Recently on a backpacking trip through Forest Glen Preserve in central Illinois, I tried out the Arrowhead backpack from Outdoor Products. I was quite pleased with the performance, and you cannot beat the price point. For this reason I think it is a perfect backpack for a beginner.
Some people when they begin a new sport they go all out and want the best of everything. This is never a really good idea unless you are certain from day one that you are passionate and will remain so, but this is hard to predict if you have never done it before.
Many people who want to learn to backpack do the same thing and deck themselves out in best equipment from the most expensive companies. A top of the line backpack can cost $400.00 from certain companies.  I have been hiking for over 30 years, and I still would not pony up for that price when one can find a quality backpack for less than half that price.
The Arrowhead backpack from Outdoor Products is a bargain at $45.00. I mention price first because this makes it the perfect backpack for someone interested in backpacking for the first time. I get a lot of messages and emails from people asking if they know of places that rent backpacking equipment. Before committing to buying a whole list of outdoor equipment they want to be sure they will like the sport first. Places to rent backpacking equipment are few and far between. It is best if you own your own equipment.
Here are a list of other pros and a few cons:
Arrowhead backpack pros
I really liked the comfort level of the pack.  The backpack rests high on your back with comfortable padded shoulder straps, padded belt and a strap that goes across the top of your sternum. This ensures the pack remains high on your back and shoulders and does not slump. There is no way to be 100% comfortable with a heavy pack on your shoulders, but the Arrowhead backpack has modifications to make it as painless as possible.
There are a lot of outside pockets. I love this as when you are backpacking you want to put items that you want to leave handy in these pockets, so you do not have to open up the main opening each time you stop. I always put toilet paper, rain gear, and snacks in these convenient pockets.
There is a water reservoir where you can stick a tube through and have easy access to precious water as you are hiking.
Arrowhead backpack cons
The main compartment is a little small.  If you are a lightweight backpacker, you will have no problem with the size, but if you are not or going on a longer hike, you may have problems stuffing everything in.
Because I had so many things in my backpack, I created a tear near one of the zippers, but this was my fault because I had too much stuff and tried forcing it closed.
There are not enough straps on the outside. It would help alleviate the size of the main compartment if there were straps on the outside that could strap a tent, sleeping bag, or ground pad to the outside. I was able to strap my ground pad outside, but nothing else.  If I could have also strapped my sleeping bag outside I would have had plenty of room in the main compartment. This can be remedied with improvised external straps and bungee cords. I will look into that next time.
The main pro with the Arrowhead backpack is the price point. It makes it the perfect backpack for the beginner. It also makes for a perfect Christmas gift if you know someone who has expressed interest in learning to backpack. Even as a veteran, I enjoyed the backpack and will definitely use it again because the above pros outweigh the cons.
Adventure on!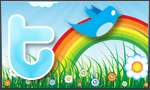 The goal of Traveling Ted is to inspire people to outdoor adventure travel and then provide tips on where and how to go. If you liked this post then sign up for the email newsletter. Notifications are sent out once or twice a month with what is new with Traveling Ted's adventures. There is no spam and email information will not be shared. Other e-follow options include Facebook (click on the like box to the right) or twitter (click on the pretty bird on the rainbow above).