When you travel as much as I do, for a travel item to be a staple in the backpack, it must have multiple purposes. This is what I like about the Gobi Gear Hoboroll. It can be used to get more gear in your backpack in an organized fashion, or you can use the shoulder strap to carry it around as a day pack to the beach or for a hike.

I was first alerted to the usefulness of the Hoboroll by fellow travel bloggers Anita and Erika. I read their reviews, and I was immediately impressed. I loved the idea of a stuff sack inside your backpack that could help organize and allow travelers to fit more in their backpack. Just see the video below to see how many items you can fit in the Hoboroll.
Gobi Gear Hoboroll my go to bag for the GoPro
I have had the Gobi Gear Hoboroll for almost six months, and I have not used it for that purpose once. Instead, I have used it to put my GoPro equipment in. I used the shoulder strap to carry my GoPro and all the mounts to see a sunset in Midewin National Tallgrass Prairie, and I have not looked back since.
I have since pigeon holed the Gobi Gear Hoboroll as my GoPro carrier, and I love it for that. The GoPro has many accessories like batteries, mounts, more batteries, battery chargers, chords, and I have found the Hoboroll perfect for carrying my video camera and its many parts.
I especially love the little pocketed zipper inside the Hoboroll. This is perfect for the many batteries and battery chargers I bring along with me. The GoPro batteries are $10.00 a piece, and I bring three extras. They are small and would be easy to lose if I did not have a compartment that it would fit in. I initially put them in my fanny pack, but I feared they might fall out when taking out my camera or iPhone all the time, so I found the Hoboroll pocket even better.
The multi-faceted Gobi Gear Hoboroll
I do plan on using the Hoboroll for its main purpose when I travel to Colombia in November. I look forward to getting more in my pack thanks to the compression straps and the compartments. Once I have arrived though, out comes the items in my Hoboroll and in goes my GoPro things.
This is why the Hoboroll will now accompany me on every trip. It is multi-faceted. I can use it to transport clothes in my backpack and then once I have arrived, I can use it as a day back and sling the shoulder strap around my back, and I am ready to GoPro. The Hoboroll would also make a perfect pillow. Just fill it with clothes and take out your GoPro, and it is the perfect shape for a head rest.
There are two things I don't like about the Hoboroll. First, I do not like that it opens from both ends. It can get confusing, and I sometimes have a difficult time finding the storage pouch where my batteries are.  Also, if you do not sufficiently close off the end and then pick it up, things might fall out the bottom or the top.
I also do not like that the compartments are so skinny. It can be difficult to find what your are looking for when you open up the top. You have to play roulette and reach down each compartment until you find what you are looking for. These negatives are mere inconveniences and the positives way outweigh them. I have been informed by the manufacturer that they are considering sealing one end of the roll. I think that would be a good move.
The Gobi Gear Hoboroll is the perfect gift for the adventure traveler on your list. The Midnight Lave Hoboroll is priced at $39.99. Get yours today and enjoy the many facets of this useful traveling tool.
I was provided a complimentary Hoboroll in order to review the item, but the thoughts, opinions, and pictures are my own. As I mentioned before, the Gobi Gear Hoboroll has a permanent place in my backpack, and I think would make a good addition in yours.
Adventure on!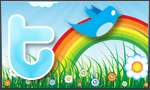 The goal of Traveling Ted is to inspire people to outdoor adventure travel and then provide tips on where and how to go. If you liked this post then sign up for the email newsletter. Notifications are sent out once or twice a month with what is new with Traveling Ted's adventures. There is no spam and email information will not be shared. Other e-follow options include Facebook (click on the like box to the right) or twitter (click on the pretty bird on the rainbow above).