No matter how much you love the outdoors, if you are a serious outdoor backpacker, one of the best feelings is finishing a grueling hike and seeing the car and the end of the hike. You know what makes this experience even greater – trailgating. This is when you have a cold beer waiting for you in your car. Stanley trailgating can help you turn this activity into an art.
Trailgating in the Great Smoky Mountains
One time on a fall hike in the Great Smoky Mountains I have over 15 miles to go to get to my car in the Cosby Campground. I was so relieved when I hit Low Gap at 5 p.m. and only had three miles to go straight down the mountain. As I approached the Cosby Campground it was getting dark. I saw some movement ahead of me and thought bear, deer, or perhaps a wild boar. It turned out to be a rafter of wild turkey slow moving their way up the riverbed.
I paused to take them in and then finished up the rest of the trail and arrived in the parking lot in almost pitch dark. My car was the only car in the parking lot. Suddenly a great feeling came over me. Not only was I done with my hike, but I had beer in the car. I had partied with friends before the hike and bought some beer that I did not finish consuming. I opened the trunk and popped a beer. It was cold thanks to being about 2,000 feet up in the mountains during October.
I popped open a cold beer and plopped down on top of my car and listened to the wind whistling through the trees and the shimmering sound of the mountain stream roaring down the mountain through the campground while my tired body happily accepted hops and barley. It was a magical moment and my love for trailgating was born.
Enter Stanley trailgating with cooler and growler
Not every hike I take is during the cool fall in the mountains. Last year I hiked Big Bend in over 100 degree heat in April, and I just got back from a hike in Theodore Roosevelt National Park in North Dakota. I did not have the same good fortune to have beer stay cold in my car while I hiked. In fact, beer might have blown up had I left it in the hot car.
Enter Stanley Brand into the trailgating equation. While hiking the Buckhorn Trail in Theodore Roosevelt, I iced my beer in the Stanley adventure cooler. I enjoyed a cold beer after a two day 12 mile hike through the badlands of North Dakota. Now I have even more weapons at my disposal in keeping my beer cold in the car while I am hiking the wilderness.
The Stanley Classic Vacuum Growler and the Stanley Adventure Steel tumbler set are great additions so I can trailgate in style. I can now fill up my growler ahead of the hike at my favorite brewery and the beer will stay cold for 16 hours. Then I can pour it into one of the tumblers and really enjoy a post hike beer. Stanley products are built for life, so I will be trailgating with these products not only this year, but twenty years down the road. They also make a great Christmas gift for your favorite adventure backpacker.
One also gets really hungry hiking in the wilderness eating nothing but granola and trail mix. With the Stanley Adventure Vacuum Crock I can enjoy some hot tasty food and seal it in the crock and really celebrate coming out of the wilderness. It might make me head off in the woods more often just so I can leave the wilderness in style again and again.
Adventure on!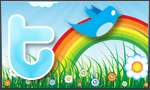 The goal of Traveling Ted is to inspire people to outdoor adventure travel and then provide tips on where and how to go. If you liked this post then sign up for the email newsletter. Notifications are sent out once or twice a month with what is new with Traveling Ted's adventures. There is no spam and email information will not be shared. Other e-follow options include Facebook (click on the like box to the right) or twitter (click on the pretty bird on the rainbow above).