Canberra, the capital city of Australia is a neatly planned city with national monuments, galleries, bustling markets, and museums. The climate in Canberra ranges from being hot and humid in the summer to being uncomfortably cold in the winters. Although not much talked about, Canberra qualifies as a lovely family-holiday destination with its numerous zoos, gardens, amusement parks, and interactive museums. With Father's Day on 6th September being around the corner, there is seldom a better time than now to revel in Canberra's countless family attractions.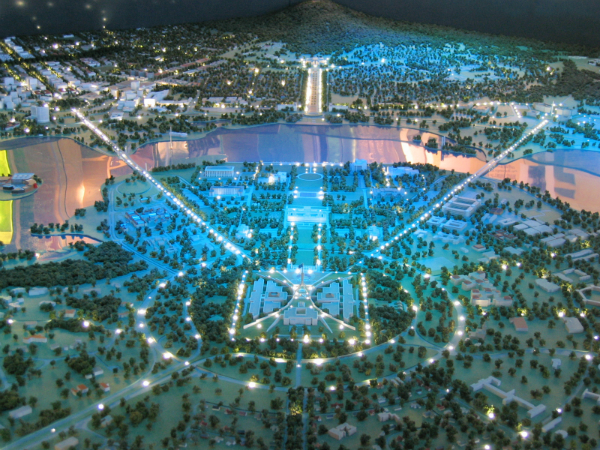 Questacon
Science comes to life here, at the National Science and Technology Center. With more than 200 interactive exhibitions, this place promises hours of fun just for kids aged 0-14 years. Be it experiencing the tremors of an earthquake, a free-fall down a slide of six meters, or playing with a robot – there will never be a dull moment for children. The special attraction is the Spectacular Science Show.
National Zoo and Aquarium
Located just five minutes from the city center, this is where your children can have their first brush with some of the world's most exotic animals. Perfect for a family day out, the zoo is home to a range of aquatic creatures such as sharks and fish, as well as tigers, cheetahs, snakes and lions that visitors are allowed to touch and even feed. Avail of the picnic areas and complimentary barbecue facilities for a memorable day out.
Gold Creek Village
Using Hertz car hire in Canberra, you can easily drive down to this ornamental village which is only a short drive from the city-center. The place is studded with family-friendly attractions, and you can saunter through the National Dinosaur Museum, Cockington Green Gardens, Canberra Reptile Zoo, and Canberra Walk-in Aviary. The National Dinosaur Museum is especially interesting as it houses the largest collection of dinosaur and prehistoric fossil material in Australia. Top up a day of fun with the kids by heading to one of the many cafes and restaurants.
National Gallery of Australia
Allow your children a chance to get acquainted with Australia's heritage by taking them to the National Gallery of Australia. The museum houses a rich collection of paintings and sculptures from Australia and the rest of the world and has some brilliant Aboriginal artwork on display. There is also a nice gift store and a huge bookstore on the ground floor. The Pacific Arts Gallery and Art of the Indian Subcontinent Gallery stacked with Indian sculptures, textiles and artworks are particularly fascinating.
Corin Forest Mountain Resort
Spend a weekend in the salubrious air of the Corin Forest Mountain Resort, which is only a 45-minute drive from central Canberra on Corin Dam Road. Hemmed in by tall trees in a quiet mountain valley, the rustic lodge here is a spectacular venue for families to relax and soak up the beauty of nature. While in the summer you can ride on the Alpine Slide that descends through the forest, or enjoy mountain biking; in the winter Corin gives you a chance to indulge in Canberra's only snow experience with snow play and tobogganing.