I have only eaten at Panda Express one time in my life. The reason I ate there was due to convenience. Me and a friend were flying from Chicago to Trinidad & Tobago for Carnival 2012. We had a couple hour layover in Houston. We were starved after a turbulent three hour plus trip. Although are stomachs were not exactly feeling great after bouncing in the air, we did have to eat.
Panda Express at the Houston airport
My friend recommended Panda Express. I told him I had never eaten there. He shockingly said, "you have never eaten at a Panda Express?" One big reason for this is I worked for an Asian restaurant as a server for many years. The restaurant I worked for made all their meals from scratch, so it was really fresh stuff. Also, since I ate there all the time, I really did not crave Asian cuisine when it was my choice to eat somewhere else.
Panda Express seemed the best option in Houston, so we ordered a plate full of rice, egg rolls, orange chicken, and beef and broccoli. The standard Chinese choices. I enjoyed the selections and was really impressed with the value and size of the serving order for the price of the purchase.
Panda Express orange chicken
The orange chicken from Panda Express is inspired by flavors and the cooking style of the Hunan Province in South Central China. The orange chicken features crispy boneless chicken bites. It is then wok-tossed in a sweet and spicy but very tasty orange sauce. The dish just bursts with flavor. Having eaten a very fresh orange chicken for many years at the restaurant I worked at, I was skeptical that I would like it, but I was delighted to find it compared favorably to some of the best orange chickens I have tasted.
Trinidad & Tobago is world renowned for their cuisine, but I was already off to a good start in the food department before ever leaving the country. We needed some comfort food after a scary flight, and the Panda Express orange chicken delivered. I scarfed down the rest of my food and headed to make my connection with the Caribbean.
Since that time I have not been back to Panda Express. There are no Panda Expresses close to where I live, so it is again a question of convenience. This summer though, Panda Express is changing that and bringing their tasty food to you and me. Panda Express is running a Food Truck Tour starting now, so you can enjoy their savory dishes by finding where the Food Truck stops. Check this map to find where the Food Truck Tour comes closest to you.
In fact at the time of this post, the Food Truck Tour has commenced with a stop in Los Angeles this past Saturday. Next up is a visit to Las Vegas on August 25. The Panda Express Food Truck Tour hits Chicago on September 5th at the North Coast Music Festival. Those lucky festival goers will enjoy the end of summer in style with music and orange chicken.
Writing this post has made me crave some Panda Express, and I sure am hungry for some orange chicken – orange you hungry too? Check back soon for new pictures of tasty orange chicken.
Thank you Panda Express for sponsoring this discussion. Thoughts and opinions are my own.
Adventure on!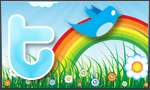 The goal of Traveling Ted is to inspire people to outdoor adventure travel and then provide tips on where and how to go. If you liked this post then sign up for the email newsletter. Notifications are sent out once or twice a month with what is new with Traveling Ted's adventures. There is no spam and email information will not be shared. Other e-follow options include Facebook (click on the like box to the right) or twitter (click on the pretty bird on the rainbow above).