Recently I was invited by a fellow travel blogger to share which backpack I use and would recommend. He was then going to gather all of these tips as he had reached out to many travel bloggers and publish in one post. This list is definitely a great resource for those about to purchase a backpack for global adventure. My contribution to this post was written before I started using the Incase backpack.
You can see the post I am talking about here:
Never owned a great global travel backpack
In my section, I bemoan the fact that I have never had a proper backpack for traveling the world. I have had good backpacks for outdoor backpacking, but outdoor backpacks do not necessarily make for good global backpacks. On my first overseas trip to France, I used a waterproof canoe backpack that was horrible for global travel. Currently, I have an Osprey Aether backpack for outdoor hiking, but I would never use this for nomadic overseas travel. It is too bulky, has too many straps that get in the way especially at the airport going through security or checking in, and it does not have enough smaller pockets.
Enter the Incase backpack
I took one look at the new Halo Courier backpack, and I was in love. Judging by the pictures, it seems to have all the features for a perfect global backpack. There is a pocket that fits a 17″ inch Macbook Pro or iPad. There is a pocket for an iPhone. There is a zipper with a hidden stash area, which is ideal for carrying money or your passport. Then it has one main compartment for clothes.
The material is made from durable 300D heathered weave Ecoya® eco-dyed poly.  This is a fancy way of saying soft and fuzzy. Since the backpack is new, I cannot for sure comment on its durability, but at first look and feel, I predict that I will be wearing this backpack for many years to come.
The Halo Courier backpack is just one of many products Incase offers for the global nomad. They also have a sling pack, which I purchased myself after seeing on their webpage. Recently I was granted a media pass for the GoPro Mountain Games and part of the welcoming pack was a couple of items from Incase including a car charger, a power pack, and a cable kit.  Not only do they produce great bags for the world traveler, they help them stay charged. I use these cables and the car charger every single day.
Excited to try out
I was so excited to try out the backpack that I immediately went on a camping trip to Loves Park, Illinois near Rockford at Rock Cut State Park. I have no immediate travel plans until later in the year, but I wanted to at least get a feel for the Incase backpack by taking it out on a trip. I know a one night camping trip to Illinois is not much of a barometer for reviewing a backpack and it definitely is not very exotic, but I could tell right away that I am going to love this backpack. It fit perfectly on the car seat when full. It is compact and sleek, so it will be easy to fit in any overhead carriers when flying, in the cargo spots underneath when taking a bus, or the overhead slots on trains.
I did not have a chance to walk around much with the Incase backpack, but it felt very comfortable when I did put it on. The straps are padded and they are nice and wide, so they will not dig into the shoulders when a lot of weight is pressing down. The material as mentioned above is soft and fuzzy, so no abrasive material rubbing you the wrong way.
I am so delighted to finally not only have a sufficient global backpack, but have one that is a Mercedes. With the Halo Courier Incase backpack I have come a long way from the backpack I first used to discover France in 1993. I cannot wait to use it on my coming adventures throughout the United States and overseas. I am going to use this post to update the many states in the U.S. and the many countries I will be exploring with the Incase backpack on my back.
Here is the running tally:
U.S. states – 2
Illinois
Wisconsin
Foreign countries – 0
Adventure on!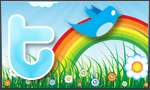 The goal of Traveling Ted is to inspire people to outdoor adventure travel and then provide tips on where and how to go. If you liked this post then enter your email in the box to get email notifications for each new entry. Daily travel photos are excluded from your email in order to not flood you with posts. There is no spam and email information will not be shared. Other e-follow options include Facebook (click on the like box to the right) or twitter (click on the pretty bird on the rainbow above).
On the right sidebar is a donate button. If you would like to donate in order to support the site, it would be appreciated. All donations would cover travel expenses and improvements to make the site better.