When I think of summer camping gear, one of the first items I think of is a cooler. In the glaring sun, you have to have something that keeps food and beverages cold for more than just a couple of hours.  My favorite summer activity is canoeing and a cooler is one of the first items packed in the boat. There is nothing greater than cruising through the water on a hot summer day with a cold beverage in a canoe on a beautiful river.
Stanley Cooler a staple for summer camping gear
The Wisconsin River is the quintessential river for canoe camping in the Midwest. The Lower Wisconsin River Valley is a 92 mile stretch of river that is completely sand bottom. It is the best to float down the river checking out bald eagles and camping on the sand bars. I cannot wait to try out the Stanley Cooler here later this summer. It keeps beverages cold for over 27 hours and holds almost a case of beer or soda. This is absolutely perfect for an overnight trip.
What I like best about this cooler is its size. It is lightweight and sleek. The other cooler I have is huge and bulky and really a pain to lug around. The big cooler is great for car camping and for longer canoe trips, but the Stanley cooler is much more mobile. You can hold your fishing pole in one hand, the Stanley cooler in the other, and everything else you need for a day fishing in a backpack, so one only needs to make one trip.
The Stanley cooler is also ideal for short canoe trips. I will be out on the water this weekend for a canoe trip, and the Stanley cooler will be right there with me. When temperatures soar into the 90s this weekend, I will be glad to have some cool refreshments to help battle the heat and dehydration.
Stanley has been a mainstay for outdoor adventure travel since 1913. Stanley has built a reputation for durable products. They are the type of goods that survive the beating they take in the outdoors and are handed down from father to son to grandson. One look and touch of the Stanley cooler and you can almost imagine your children camping with it with their children. It is that sturdy.
Stanley adventure camp cook set
One cannot live on beverages alone although in the hot summer heat it may feel that way. The perfect compliment to the Stanley cooler is the Stanley adventure camp cook set. Also lightweight and mobile, the cook set is perfect for a quick hot lunch or breakfast to get some energy for the full day of activities ahead.
For me the start of any day whether at home or in the woods is a cup of coffee and the cook set can heat up water in minutes for instant coffee or tea.  Next some hot oatmeal hits the spot in order to fill you up for the long morning of fishing, hiking, or canoeing. Then at lunch heat up some soup in order to get you through to the inevitable campfire, hot dogs, and other cookout classics.
I will inaugurate the Stanley cooler and Stanley adventure cook set this weekend and many more summer weekends to come. I know it will be a staple in my summer camping gear and it should be for you as well. Check them out at REI.
Adventure on!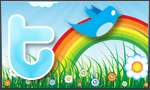 The goal of Traveling Ted is to inspire people to outdoor adventure travel and then provide tips on where and how to go. If you liked this post then enter your email in the box to get email notifications for each new entry. Daily travel photos are excluded from your email in order to not flood you with posts. There is no spam and email information will not be shared. Other e-follow options include Facebook (click on the like box to the right) or twitter (click on the pretty bird on the rainbow above).
On the right sidebar is a donate button. If you would like to donate in order to support the site, it would be appreciated. All donations would cover travel expenses and improvements to make the site better.