Trip to Vail makes me think of Bill Bryson
While on a hike along Gore Creek in Vail Colorado, the words of amateur hiker, writer, and traveler Bill Bryson echoed in my mind from his experience on the Appalachian Trail. Bill Bryson wrote in A Walk in the Woods: "to tell you the truth, I was getting a little wearied of this. I know the Appalachian Trail is supposed to be a wilderness experience, and I accept that there are countless places where it would be a tragedy for it to be otherwise. . . . Personally, I would have been pleased to be walking now through hamlets and past farms rather than through some silent 'protected corridor.'"
I could not help but think that Vail Village is the town for Bill Bryson. As I walked along the Gore Creek bike path there were luxury condos and hotels all along the route intermixed with pine trees, grassy meadows, with countless views of Gore Creek rapids. Being in Colorado, there were of course views of white capped mountain peaks even in June. Gore Creek is tucked in between the snow-capped Gore Range on one side and Vail Mountain and the Sawatch Range on the other.
The bike path was bustling with recreation. People were biking, walking, running. The creek had rafters and kayakers. Bryson bemoaned about the Appalachian Trail that "it seemed to be positively phobic about human contact." On a beautiful summer weekend day in Vail, there was no lack of human contact; however, there were moments when the bike path was empty enough to take a photo with only nature and a cement path appearing in the view finder.
Bryson opined that America has a strange attitude towards nature. He thought we either had to conquer it into submission or leave it completely alone setting huge tracts of land aside like in our national parks. America had no middle ground according to him.
Bill Bryson and those who feel the way he did would feel completely at home in Vail village. You can hike along a mountain stream or hike up Vail Mountain and never be out of cell phone range. The really great thing about Vail though is if you disagree with Bill Bryson and need pristine outdoor places, you do not have far to go from Vail in order to find it.
Vail Colorado offers balance of nature and development
In fact, when I hiked up the Berry Picker Trail up to the top of Vail Mountain, I could see the 14,009 foot Mount of the Holy Cross. You can hike for days in the wilderness area below the peak and if you are really adventurous, even climb it.
This symbiotic nature of human development and nature only increases as you enter town. You enter a kind of otherworldly type of architecture that makes it seem like you are entering a village straight from the Middle Ages in Germany or an ethereal town from a J.R.R. Tolkien book. All the while, you are never far from the cascading nature of Gore Creek that flows right through the middle of town.
You are also never far from a white capped mountain vista. The view on the horizon in most towns is emptiness and more city. Many of the roads in Vail end with a view of a distant Rocky Mountain peak.
When I travel, I actually like both worlds. I am as equally content around a campfire by myself in the middle of a national park as I am in a metropolis with over a million people drinking beer in a semi-crowded bar. What I liked about Vail is it was like a bridge between these two worlds.
I could watch a concert in the middle of town with thousands of raving fans and in 20 minutes be hanging over my balcony listening to Gore Creek sing. I could enjoy a gelato and a latte in a Lionshead Village café and 20 minutes later enter the woods on a trail going up Vail Mountain and feel like I was in a wilderness. Then when I returned sore and tired, soak in a hot tub drinking a Colorado craft beer while again listening to Gore Creek roar on by.
This is why Vail is such a great destination. If you like camping, hiking, and outdoor adventure, you can find it even in the village, and the farther out you explore the more intense the activity and wilderness becomes. If you prefer to stay in town and enjoy the mountains and beautiful streams from your condo balcony or hot tub, you can do that too.
Place to stay
I stayed at the Antlers at Vail, which is located about a mile from Vail Village in Lionshead. A free shuttle takes you into town or you can walk in 20 minutes or bike into town. It is located right along Gore Creek and has a fabulous hot tub. The rooms are spacious with wonderful balconies.
Places to eat
I had a delicious ahi tuna burger at Tavern on the Square. They have outdoor seating with a nice view of Vail Mountain. This is also located in Lionshead.
Moe's BBQ
I enjoyed this place so much I ate there twice. Southern BBQ comes to Denver, and they do it well. A sandwich platter runs about $12.00 with two sides and a drink. This is also located in Lionshead.
Loaded Joe's
This is located near the covered bridge in Vail Village. They serve breakfast sandwiches, smoothies, and bloody marys. There are many other places to eat in Vail. You can just walk around and look at the menu on the outside and choose.
This trip was sponsored as part of the #Vailsummer and #GoProMtnGames initiative. The views and photographs are my own.
Adventure on!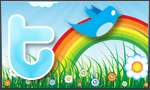 The goal of Traveling Ted is to inspire people to outdoor adventure travel and then provide tips on where and how to go. If you liked this post then enter your email in the box to get email notifications for each new entry. Daily travel photos are excluded from your email in order to not flood you with posts. There is no spam and email information will not be shared. Other e-follow options include Facebook (click on the like box to the right) or twitter (click on the pretty bird on the rainbow above).
On the right sidebar is a donate button. If you would like to donate in order to support the site, it would be appreciated. All donations would cover travel expenses and improvements to make the site better.