With Memorial Day weekend starting this weekend, it is time to start thinking about summer and camping. If you would like to camp in luxury, then this post is for you.
If you are fond of traveling or camping and are a regular camper, then you must be aware of the importance and benefits of buying a camping trailer. Double D Trailers offer not only the convenience of space but also have several amenities like fridge, stove, kitchen, bed and TV etc. There is no limit to the luxuries that you can add to a camping trailer. But people often make some common mistakes that can prove costly when buying a trailer. The following is a list of the top 5 most common mistakes made when buying a camping trailer:
Buying a trailer which is incompatible to your vehicle
Since a trailer is a part which gets attached or hooked to your vehicle, it is important to buy one that is compatible. But many people make the big mistake of not checking this and then regretting later. You must consider the towing capacity of your vehicle to the trailer, the towing method and other such things before paying the money for the trailer of your choice.
Buying a camping trailer which does not grow with your family size
The main purpose of buying a camping trailer is that your entire family can travel together and live together on camps. But if you buy a trailer which doesn't fit the requirements or doesn't grow with your family, then this too could prove to be a big and costly mistake. Take care of the roof space, the flooring, the extendibility of the trailer as well as space. Avoid buying a trailer which cannot fit in the number of people who are going to be traveling together in it.
Buying a camping trailer which cannot be taken where you wish to go
Some trailers are not suitable to be taken on certain terrains, places or weather conditions. The three main varieties of trailers available are on road trailers, off road trailers and rough road trailers. Make sure you buy the one which fits your requirements and can be taken to the places or terrains you wish to travel or camp in. Talk to the trailer seller carefully about your requirements first. If you do not feel like hauling your trailer all the way to your destination, you can ship the trailer there.
Buying a trailer which looks good but delivers average
A lot of people make the mistake of considering only the looks of the trailer that they buy and do not consider its performance, quality, space and other features. But one must remember that looks may fade away and may stop making a difference to you but what will remain is the performance, quality and practicality. You must consider the durability, strength and features offered by it as well.
Buying a trailer from an untrusted source
Now that you have decided to pay the huge amounts of money on the trailer, it is best to buy it from someone who can trust or from a reputed dealer. Look around, compare the options and don't compromise on quality for a little reduction in price.
Adventure on!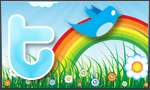 The goal of Traveling Ted is to inspire people to outdoor adventure travel and then provide tips on where and how to go. If you liked this post then enter your email in the box to get email notifications for each new entry. Daily travel photos are excluded from your email in order to not flood you with posts. There is no spam and email information will not be shared. Other e-follow options include Facebook (click on the like box to the right) or twitter (click on the pretty bird on the rainbow above).
On the right sidebar is a donate button. If you would like to donate in order to support the site, it would be appreciated. All donations would cover travel expenses and improvements to make the site better.