One of my favorite places for a hike around the Chicago area is Midewin National Tallgrass Prairie. My favorite time to visit is in the spring. The prairie tallgrass is just beginning to grow, so it is easier to hike cross country during this time. Since there are few trees and no hills, I knew if I came later in the day that I would be treated to a beautiful Midewin National Tallgrass Prairie sunset.
Cross country hiking through Midewin
It was one of the warmest days of the spring so far although the wind was blowing pretty strong. There were two cars in the parking lot. The first was a young couple who were taking some sort of engagement or wedding pictures. I passed them at the entrance and the other car was a group of people hanging out that got up and left soon after I arrived. This meant I had the park pretty much to myself. I am always surprised that I hardly ever see people enjoying this park even on a Saturday afternoon.
I started out walking on the Group 63 Trail, but quickly exited into the prairie and bushwhacked through the deserted bunkers. Midewin is reclaimed prairie from the old Joliet Arsenal. The bunkers remain although the are now covered in prairie grass. It it a surreal experience hiking through these clusters of abandoned buildings.
Midewin National Tallgrass Prairie sunset
After some time hiking through the prairie, I climbed one of the bunkers and proceeded to wait for the sunset. I was not disappointed as soon the western horizon was aglow with fiery orange. A cloud bank on the horizon prevented optimal viewing, so I hiked back to my car and about an a hour and a half later I was back in a town of millions. I was perhaps the only one of those million who had a memory of a brilliant Midewin National Tallgrass Prairie sunset emblazoned in my mind, and I am the richer man for it.
Adventure on!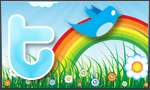 The goal of Traveling Ted is to inspire people to outdoor adventure travel and then provide tips on where and how to go. If you liked this post then enter your email in the box to get email notifications for each new entry. Daily travel photos are excluded from your email in order to not flood you with posts. There is no spam and email information will not be shared. Other e-follow options include Facebook (click on the like box to the right) or twitter (click on the pretty bird on the rainbow above).
On the right sidebar is a donate button. If you would like to donate in order to support the site, it would be appreciated. All donations would cover travel expenses and improvements to make the site better.