Chinese Traditional Medicine fuels demand for rhino horn
It seems that the battle for the saving the rhino centers around stopping the poaching. With so much money at stake going to people from developing countries, this is a difficult strategy to combat. It is like building a wall between a first world nation and a developing nation in order to stop illegal immigration. It may contain, but it does not solve.
The battle to save the rhinoceros by building a wall around them might contain the problem, but the solution is far from adequate. If one rhino meets a cruel death from being unhorned while its baby, scarred for life, rubs against its dying mother – is that progress? The only hope for saving the species is somehow affecting the demand for the product.
I am not sure this is possible, but it is worth a try. Chinese traditional medicine is widely blamed for being the demand that sparks the lust for the rhino horn. As long as aging men from China with deep pockets believe that ground up rhino horn in their tea helps balance their testicles or cures their gout, then we have a problem.
Why is there not an international media campaign that targets the idiocy of Chinese traditional medicine? Perhaps there is, but it is just not useful? I don't know, but every time I see a story about the animal parts smuggling issue and Chinese traditional medicine is blamed, which seems to always be the case, there is no heavy criticism landed at the feet of the demand. It seems that we just accept it is an aspect that we cannot affect, so there is not even an attempt to deal with it.
Instead, poachers from developing nations who are lured by easy money are arrested and sometimes even shot.   I am not giving them a pass because what they are doing is horrible, but the problem will persist with so much easy cash flashed in their faces. There is a similar problem in tough urban neighborhoods where kids are enticed to join gangs and sell drugs. Crime is fueled by hopelessness, poverty, and greed.
I would like to see a campaign that mercilessly pokes fun at Chinese traditional medicine. I think they should be mocked senseless since we apparently cannot do anything else about it.  I mean what idiots. They really think a tiger gall bladder or a rhino horn grounded up is going to cure what ails them? Perhaps if they are seen as international clowns, they might try other measures to cure their maladies.  This post suggests that Chinese traditional medicine can easily use other ingredients.
I would like to fire the first salvo in the battle against mocking Chinese traditional medicine. This song goes out to you stupid quacks. Apologies go out to Bono and all U2 fans. Apologies also to those that use Chinese traditional medicine responsibly. I am sure a majority of practitioners do not use rhino horns or tiger gall bladders. This is to be sung to the melody of One by U2.
Is it getting better
The statistics say nay
Will it make it easier on you now
With ivory horn in your tea
One horn
One life
You mercilessly take them just to stop the snuffles in the night
One species
We all should share it
But they could soon be extinct if you don't start caring for it
Did I disappoint you
Did my ivory tea leave a bad taste in your mouth
It did not cure your ailment,
So now you need to cut another tusk
Too late,
Tonight
You've dragged your silly homeopathic recipes and it's the rhino's blight
Just one rhino, it costs us 45K to save them
We've got to carry them to Botswana
Carry them to Botswana
That is my Weird Al Yankovic attempt at seeking an alternative solution to stopping the slaughter. Any idea is a good idea in any war.
A better idea for saving the rhino is #JustOneRhino
Derek and Beverly Joubert through Rhinos Without Borders are proposing a move for 100 threatened rhinos from South Africa to Botswana. Botswana is a safer place for the species as it is a virtually corruption free, there are no accessible ports which makes smuggling more difficult, and they have a more stringent anti-poaching laws. The cost is not cheap though. It will cost $45,000 to move just one rhino or nearly 5 million for the whole enterprise.
Travelers Building Change and Green Travel Media is attempting to raise funds to save one rhino. As of the time of this post, over $8,000 has been raised, but we need your help to make the goal of $45,000.
More than 20 eco-conscious travel companies have stepped up in support of this cause by donating more than $30,000 in prize packages for you to win. When you donate, you receive a commensurate number of entries into the lottery.
We'll be open for donations until the end of February, at which point we'll randomly draw the winners, and your donation will go to RWB to support our goal of relocating #JustOneRhino.
All of those who donate will also receive a set of 12 rhino backgrounds for your computer and a DIY origami rhino! You can help us spread awareness by snapping a selfie with your rhino and tagging it #JustOneRhino!
Grand Prizes:
International Expeditions
10-day Galapagos Voyage for one. Value $5,298
Adventure Life
South Africa Big Five Safari: Kruger & KwaZulu-Natal + Swag Bag for 2 people. Value $5000
Seven nights bed and breakfast in a Garden View suite. Value $5,187

Yemaya Island Hideaway & Spa, Nicaragua
10 nights' stay & wellness package for two people at Yemaya Island Hideaway and Spa on Little Corn Island, Nicaragua. Value $5,241
Secret Retreats
Vouchers for 2 people at Bali Jiwa Villain in Bali, Indonesia.  Value $1,000
(2) Vouchers for 2 people at The Scent Hotel in Koh Samui, Thailand. Total Value $3000 ($1,500 for each 2-person package)
Vouchers for 2 people at 4 Rivers Floating Lodge, Koh Kong, Cambodia. Value $900
Vouchers for 2 people at Flower Island, Palawan, Philippines   Value $900
OTHER PRIZES
eBag Luggage
WeWOOD Watches
Dinner/Brunch Cruises
2 nights in an Italian Villa
2 Tours in India
ExOfficio Gift Certificate
2 nights Renaissance Asheville
Travel Blog Success Lifetime Membership
African Elephant Photo Pack
HDR Timelapse Video Camera w/Lens
Blogger Mentorship Package from Green Global Travel
Deadline for donations is March 1st. Winners will be announced March 3, 2015—World Wildlife Day.
DONATE NOW and Enter to win HERE. 
Be sure to follow the hashtag #JustOneRhino on Twitter.
Please share this article to spread awareness about this vital project.
Adventure on!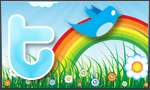 The goal of Traveling Ted is to inspire people to outdoor adventure travel and then provide tips on where and how to go. If you liked this post then enter your email in the box to get email notifications for each new entry. Daily travel photos are excluded from your email in order to not flood you with posts. There is no spam and email information will not be shared. Other e-follow options include Facebook (click on the like box to the right) or twitter (click on the pretty bird on the rainbow above). On the right sidebar is a donate button.
If you would like to donate in order to support the site, it would be appreciated. All donations would cover travel expenses and improvements to make the site better.