Carefree RV Resorts are a great base for Florida adventure
Last year I spent two weeks in sunny Florida. I actually did not spend one day on a beach. There is more to Florida than Disney World and beaches.  If you love Disney World and beautiful beaches, then Florida is great for you. I love Florida for its rivers, swamps, and birds. Someday I could see myself spending more time there in order to avoid a 20 hour road trip from Chicago. Carefree RV Resorts and affordable Florida vacation homes are within reach whatever your reason is for visiting Florida.
Although I am not yet ready to retire, I would love to have a base in Florida. Florida has so much to offer for the adventure traveler. You can swim with manatees, kayak thousands of miles of coastlines, and canoe beautiful pristine rivers. The bird and animal life is exquisite with a heron, egret, osprey, or ibis nearly on every tree.
Carefree park model homes can make that wish a reality at an affordable price. Carefree resorts have over 50 locations in Florida including Daytona Beach, Naples, Tampa, and Key Largo.
What is a Park Model Home
A Park Model is a smaller, single-wide home that is considered a recreational vehicle. Park Models are designed for placement in RV resorts, campgrounds, or locations where smaller trailers are an acceptable living environment.
A typical Park Model is a single structure and is shorter and narrower than a Manufactured Home. They typically have one bedroom, one bath, an eat-in kitchen and living room. Park Models are typically eight to thirteen feet wide and have one or two bedrooms. They are under 500 sq ft.
About Carefree RV Resorts
With 34 RV Resorts in Florida, Carefree RV Resorts have something to suit any budget or need. They have homes ranging from under 20K for pre-owned to 50K for brand new, fully customized homes. There is an additional lot rent paid either seasonally or annually.
Carefree RV Resorts Lifestyle
The lifestyle is really what sets Carefree RV Resorts apart. For those in or nearing retirement, this is their time to do the things they've always wanted to do. Learn how to play the guitar, join the pickleball team, finally take a class on using your new iPad… its all up to you! With our wide range of lifestyle offerings you can be as active as you want to be!
Retirement just isn't what it used to be and Carefree RV Resorts and Communities provide an active lifestyle unlike any other in our industry. Launching this year, their lifestyle program offers a range of social, mental, and physical activities and programs that keep our residents hearts, bodies and minds active. Buying a home in a Carefree resort provides all of this within a warm, sunny setting!
You stay we pay
Carefree is currently running a special called "Your Passport to Paradise – You stay we pay!"
With the help of a Carefree sales advisor, your visit will be planned at prime Florida destinations based on your interests and preferences. We'll select properties that have everything you are looking for to preview during your personalized visit. Accommodations include up to 4 nights for 2 guests in a Carefree Resort Home. Flexible dates. Subject to availability. Arrive by car or RV and simply commit to a guided tour of the Carefree property of your choice. Availability varies by property. Plan your visit before April 30, 2015. Every home buyer will receive a $1,500 check within 15 days after close of their resort home.
For more information call Sheri at 855-999-9812
Thank you to Carefree RV Resorts for sponsoring today's post and giving me the option to purchase an affordable vacation home!
Adventure On!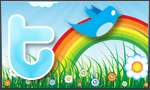 The goal of Traveling Ted is to inspire people to outdoor adventure travel and then provide tips on where and how to go. If you liked this post then enter your email in the box to get email notifications for each new entry. Daily travel photos are excluded from your email in order to not flood you with posts. There is no spam and email information will not be shared. Other e-follow options include Facebook (click on the like box to the right) or twitter (click on the pretty bird on the rainbow above).
On the right sidebar is a donate button. If you would like to donate in order to support the site, it would be appreciated. All donations would cover travel expenses and improvements to make the site better.