Black River Wisconsin bald eagle comeback
Bald eagles have  made an amazing comeback in Wisconsin in the past two decades. I remember as a kid, I would feel lucky seeing one bald eagle on a weekend trip adventure in Wisconsin. Now, I would be shocked not to see several. This weekend canoeing on the Black River, I was not shocked as a healthy number of bald eagles were perched on trees adjacent to the river and swooped out over the  river when spooked by my passing boat. Here is a Black River Wisconsin bald eagle photo essay to feature the photos taken on this trip.
Memorial Day tribute
Since today is Memorial Day, I figured it would be a fitting time for another bald eagle photo essay. Here is another one I did on another patriotic holiday, the Fourth of July. Many of these pictures come from nearby Wisconsin River.
Comparing Wisconsin and Black River
The Black River is just north of the Wisconsin River and flows into the Mississippi River in LaCrosse. Since it is only an hour or so away from the Lower Wisconsin River Valley, the rivers share some attributes including beautiful tree colored bluffs, sandbars, and many of the same flora including bald eagles.
The one difference between the two rivers is the Black River features more pine trees. The abundance of pine trees gives the Black River a more northern Wisconsin feel to it as it is on the southern fringe of the Wisconsin northwoods.
Black River Wisconsin bald eagle photo essay
It took me a couple of hours to see my first bald eagle, but after the trip cherry was broken, it seemed I saw one around every bend. I got some really nice pictures of the first one. My favorite is the one where I captured him just as he was taking off.
The last bald eagle of the trip was spotted by its nest near the 108 highway bridge near Melrose. I usually like to give bald eagles near a nest a wide birth, but since the tree in question was on the river bank and the river was not that wide at this juncture, there was no way to avoid. I thought that I heard noises from the nest, so there may have been eaglets in the nest. I could not investigate as the current was strong here, and I did not want to bother the adult.
Despite the fact that bald eagles have become nearly omnipotent on some rivers, I still get a thrill seeing them and it always adds to the adventure. Each time one flies off of a tree in front of my canoe, it takes my breath away.
How to be a bald eagle paparazzi

• Try and get the sun behind your back in order to capture the colors of the bald eagle
• If the sun is behind the eagle you will only get a silhouette of the bird, which is still a good picture – sometimes we are not able to choose where the sun is in relation to the bird
• Try and drift slowly up to the bird as paddling will scare it away
• Do not bother eagles near a nest – Take photographs from a safe distance away
• A zoom lens of course helps, but I have gotten good photos with a point and click camera if you can get close enough
• Eagles congregate at dams along the Mississppi, Illinois, and Wisconsin River when the rivers are frozen in the winter as dams keep the water from freezing over allowing eagles to hunt their favorite food –fish
• Go canoeing or kayaking on wild rivers and lakes
• The Wisconsin River and the Black River in Wisconsin are two great options in Wisconsin – Provincial Parks like Quetico and Algonquin are two great places in Canada
• Take many shots in order to get the good one – I included some of my failures to illustrate this point
• When the eagle flies away, take note where he lands as you may be able to try again
• Know when to say when – Don't be an eagle stalker
TT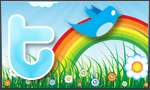 The goal of Traveling Ted is to inspire people to outdoor adventure travel and then provide tips on where and how to go. If you liked this post then enter your email in the box to get email notifications for each new entry. Daily travel photos are excluded from your email in order to not flood you with posts. There is no spam and email information will not be shared. Other e-follow options include Facebook (click on the like box to the right) or twitter (click on the pretty bird on the rainbow above).
On the right sidebar is a donate button. If you would like to donate in order to support the site, it would be appreciated. All donations would cover travel expenses and improvements to make the site better.