Top 10 Apps for travelers
In our super hi-tech era, we are always looking for apps that can make our life easier, whether we need something to cut down journey times, to look for the best restaurants in town or simply to learn how to ask after a toilet in Farsi. No worries, there is an app for (almost) everything you might need.
Especially if you are traveling, apps can actually be very useful and help us avoid a lot of the stress that organizing a trip usually requires. Here we want to provide a list of some of the best and most innovative apps out there that can help you being a hassle-free globetrotter.
Innovative apps to perfectly plan your trip
Weather Pro
This intuitive app is essential when you're traveling, as it offers pretty accurate weather reports for over two million geographical locations, giving you every type of detail, from cloud formations and atmospheric pressure to wind speed and humidity. At least you know whether to pack a bikini or an umbrella.
Packing Pro
Having trouble packing? Not sure how to fit half dozen shoes in the same suitcase as half of your wardrobe? Worry not, as this app is exactly what you need. Simply tell it where you're going, how long for and who with and it will compile a list of what you might need, divided into essentials (as passport and currency), clothes, extras and more, also providing separate lists for additional family members. How genius is that?
TravelSafe Pro
Something you never think of when you leave for a trip is to look for emergency service numbers of the country you're visiting. This app is a potentially life-saving database of such numbers for almost every existing country. There are also embassy details in case passports go missing and you also have the option to pin certain services to your home screen as widgets.
Booking Apps
Skyscanner
This flight-booking app is very neat as it does all the research for you when it comes to find the cheapest flights to your destination. It is a very clean-looking, user-friendly intuitive app which shows you different fares from airlines as well as other travel sites such as Booking or eDreams to find the best deal. You can also pin your search to your start screen and keep an eye on price fluctuations.
Hostelworld
Another essential app for booking, Hostelworld offers a geo-tagged directory of 25,000 listings for budget hotels, also providing access to over 3.5million user reviews. Plus, it's completely free.
Apps to explore the city
FourSquare
This location-based app is very useful for travelers. It is also very easy to use, as you simply need to open the app when you arrive at any given place and you'll see a list of tips from those who've been before you.
TripAdvisor
Probably one of the most-known apps among travelers, TripAdvisor is the best place to find brutally honest reviews of hotels, museums, restaurants, attractions and so on. It is completely free.
This list couldn't be complete without one app for the dedicated foodie. It works pretty much as the two above apps, only focused on restaurant recommendations for whichever city you touchdown in. You open it up and search for the dish you fancy at that moment; the app will show you all the best places to find it within a certain radius.
Apps for fun
Sports Apps
This year is the year. The World Cup is coming and you don't want to miss a single match. That's why apps such as Coral Sports are essential especially if you are travelling around the world. Thanks to these apps you'll be able to keep up to date with 2014 World Cup's latest news, or to see how England international Barkley is getting on for instance, or read about any other news connected to the soccer's world.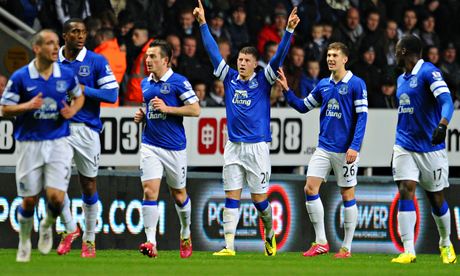 Picture Apps
While on your trip, you will surely immortalize some memorable moments with your phone and probably share them through one of the billions social platforms out there. Before sharing, use some apps like Camera + or Frametastic to improve them and create mini pieces of art.
As you can see, you can rely on a number of excellent traveler-friendly apps for pretty much everything you might need either during the planning phase or while in the midst of your journey.
TT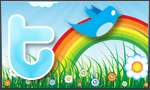 The goal of Traveling Ted is to inspire people to outdoor adventure travel and then provide tips on where and how to go. If you liked this post then enter your email in the box to get email notifications for each new entry. Daily travel photos are excluded from your email in order to not flood you with posts. There is no spam and email information will not be shared. Other e-follow options include Facebook (click on the like box to the right) or twitter (click on the pretty bird on the rainbow above).
On the right sidebar is a donate button. If you would like to donate in order to support the site, it would be appreciated. All donations would cover travel expenses and improvements to make the site better.