If you're looking for an old-fashioned holiday and one that will allow you to fully embrace the great outdoors, then a caravan holiday could be just the ticket.
 Acquiring a caravan
You may already own your own motorhome, but for those who don't, there's always the option to rent one. A caravan really is a home on wheels and boasts everything you could ever need when it comes to exploring the great outdoors.
The best thing about a caravan is the freedom to come and go as you please. Instead of checking into a new hotel at each and every pit stop, you can take your accommodation with you!
 Adventure and explore
Regardless of whether you choose to pack a map or not, quite simply jumping in the caravan, heading for the countryside and going off on a whim can be great fun. This way, you'll stumble upon a number of hidden spots and off the beaten track destinations, all just a little further afield from the usual tourist haunts.
Exploring on a whim can be a daunting procedure but it's also a great way to show your spontaneous side. Even without a map, you're guaranteed to spot a few signs on the way, all pointing in the direction of a local landmark which you can use to navigate.
 Nature and wildlife
If you've decided to explore the UK in your motorhome, then you'll be amazed by the wealth and variety of wildlife on offer. It's only too easy to become caught up in the hustle and bustle of everyday life – exploring the great outdoors is certainly one way to overcome this.
From forests to famous lakes such as those located in the Peak District and Lake District, the UK is home to an abundance of astounding scenery and if you're a keen bird watcher then this is certainly the place to do it.
If you have a camera at hand, photography is certainly one way to enjoy the wildlife. Leaving your mobiles, laptops and tablets at home will allow you to really get to grips with the surrounding scenery whilst also granting your body a well deserved rest.
 Choosing a caravan park or campsite
Waking up to the great outdoors is easy when you own a caravan. On certain evenings you may even choose to pitch a tent. When it comes to choosing a caravan site or campsite, there are a number of stunning locations to choose from, many of which sit amidst picturesque surroundings comprising an array of beautiful lakes and forests.
 Location is key
When it comes to choosing a caravan site, location is key. Prior to picking just the one option, it's wise to ask yourself what it is that you want from your holiday. Certain sites boast the likes of laundry facilities, restaurants and swimming pools, whilst others sit in more remote places, surrounded by only picture perfect scenery and blue skies. When making this decision it's important to consider the people you intend to travel with.
 Becoming a confident tower
One of the things you must learn prior to embarking on a caravan holiday is how to tow your motorhome. Most will use their everyday car to tow their caravan to the desired location and if you've never towed a vehicle before, you may do well to practice a little first.
TT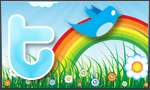 The goal of Traveling Ted is to inspire people to outdoor adventure travel and then provide tips on where and how to go. If you liked this post then enter your email in the box to get email notifications for each new entry. Daily travel photos are excluded from your email in order to not flood you with posts. There is no spam and email information will not be shared. Other e-follow options include Facebook (click on the like box to the right) or twitter (click on the pretty bird on the rainbow above).
On the right sidebar is a donate button. If you would like to donate in order to support the site, it would be appreciated. All donations would cover travel expenses and improvements to make the site better.