Best budget sights in Indonesia
Indonesia is full of stuff to do and one of the least expensive places to visit that's easily accessible from Australia. As you get ready to book your holiday ticket to Bali, read this rundown of the best attractions for budget-minded travelers in Indonesia.
Bali
Bali is nearly perfect for the budget traveler. Coming from Australia, you've got heaps of choices for flight timings and leaving points. Once on-island, you can choose from reasonable accommodation options near Kuta and Legian or head to the rainforest and stay in Ubud. Hotels on Bali are generally high quality, even on the cheaper end of the scale. Plus, in the off-season or shoulder season, you'll be able to get real steals when staying at resorts that are usually much more expensive.
The question for Bali, then, is: what is there to see that hasn't been upsized and up-priced for package tourists, cruise ship lovers and luxury tourists?
Plenty, but you need to look for it. The island's great natural beauty is all free for you to explore. From the broad, surf-washed beaches of Kuta to the volcano Mount Batur, you won't have to pay to look around. You will want to get some kind of transportation, though. You can rent a moped to get about for less than 70,000 rupiah per day, if you feel comfortable driving in traffic. Otherwise, if you'd like to go shorter distances, you can rent a push bike for less than 20,000 rupiah per day. Between villages, you'll want to charter a bemo or put in with some other travellers and get a driver.
Inexpensive, fun sites on Bali include the Neka Art Museum and Campuhan Ridge Walk, both in Ubud; the breathtaking, ocean-surrounded Pura Tanah Lot temple in Tabanan; and the Sekumpul Waterfalls in Singaraja.
Lake Maninjau
Bali is gorgeous but well-known and sometimes over-popular with tourists, especially during Australian school holidays. For a path less-traveled, head to the island of Sumatra, where travelers on a shoestring budget love visiting Lake Maninjau. This tranquil caldera lake in the jungle is a place to go canoeing, paragliding or swimming while appreciating the local lifestyle.
To get to the villages surrounding Lake Maninjau, head first to Bukittinggi and visit the lake by rented motorcycle or minivan service. You can stay at guesthouses by the lake or find a hotel in Bukittinggi if you prefer to make it a day trip. Many travelers who enjoy biking say that the 60-kilometre trek around the lake is beautiful.
Yogyakarta
Often overlooked by travelers in a hurry to get to Bali's beaches or Sumatra's rainforests, Yogyakarta is a vibrant city that's easy to get to and not too hard on the travel wallet.
The main reason to come to Yogyakarta, however, is not the city but the massive UNESCO-listed temple complexes of Borobudur and Prambanan. Both dating from the 9th century, Borobudur represents the Javanese Buddhist heritage while Prambanan is a Hindu temple. Borobudur is about an hour's drive away, and Prambanan is about 10 minutes from Yogyakarta's airport.
Even if you're not keen on seeing the temples while you're in town, Yogyakarta still has much to offer, especially in terms of street life. The boulevard near Universitas Gadjah Mada is a good place to find students exercising and street vendors hawking food on Sunday mornings. Pasar Beringharjo and Pasar Kranggan offer traditional markets.
Yogyakarta is known as being a center of Javanese culture and handicraft, so it's a good plan to see the Saptohoedojo Art Gallery. This features modern Indonesian visual art, wearable art like batik shirts, musical instruments and cultural handicrafts that would fit in a museum of cultural history.
Though laid out like a museum, this art space is not so much a museum as it is a museum-like shop — you can buy anything that's on display. Photos of past customers are also showcased — a past Pope and the Dalai Lama have both been happy shoppers here.
Whether you prefer to hop a plane and land in Bali or head a bit farther afield into Sumatra or Java, Indonesia offers plenty opportunities to keep you interested and keep you to your budget.
TT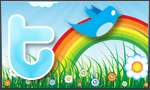 The goal of Traveling Ted is to inspire people to outdoor adventure travel and then provide tips on where and how to go. If you liked this post then enter your email in the box to get email notifications for each new entry. Daily travel photos are excluded from your email in order to not flood you with posts. There is no spam and email information will not be shared. Other e-follow options include Facebook (click on the like box to the right) or twitter (click on the pretty bird on the rainbow above).
On the right sidebar is a donate button. If you would like to donate in order to support the site, it would be appreciated. All donations would cover travel expenses and improvements to make the site better.