Established by the Indian government in 1978, the Bannerghatta National Park covers over 100 square kilometres of lush vegetation including 10 forest reserves of the Anekal Range. Filled with endearing and dangerous fauna whose proximity will make your heart leap into your throat every time you see them, the entire park is just a short drive from Bengaluru. In addition to the impressive wildlife, the 25,000 acres of beautiful flora make the park perfect for a daytrip and a picnic, whether you're traveling alone, in a group or with your family.  
With 8.5 million people residing within its borders, Bengaluru is India's third-largest city. It isn't every day you can travel to a bustling metropolis and — after a short 22-kilometer drive — find yourself so quickly among jungle animals. Bannerghatta National Park's close proximity to the city makes it a natural attraction and destination for visitors. Few vacations include safe and exciting views of panthers, ancient temples and butterflies, but when you arrange a stay in Bengaluru and visit nearby Bannerghatta National Park, you'll get all that and much more. Here is a closer look at the fun awaiting you in this one-of-a-kind national park.
The Butterfly Park
One of the most enchanting places to visit in Bannerghatta National Park is India's first butterfly conservatory, known simply as the Butterfly Park. Filled with over 1,000 butterflies of at least 20 different species, the butterflies are kept in a 10,000-square-foot tropical environment.  The Conservatory is used for both breeding and conservation purposes, and visitors can see every stage of the entire process of these remarkable insects' journey of life. All around the enclosure caterpillars, spin cocoons that hang from branches and leaves. When the time is right, lucky visitors can watch as the chrysalises break open and beautiful winged butterflies emerge to join those who have already taken flight. Popular with adults and children, the butterfly park also has a museum and audio-visual room where exhibits of carefully preserved butterflies, moths and other winged insects are displayed.
The Wildlife
One of the most exciting features of the national park is the big cats and other carnivores. Panthers, lions, tigers — including white tigers — leopards and bears wander the park, and if you take a Lion and Tiger Safari, you can get up close and personal with these terrifying cats, while also enjoying a safe vantage point from inside one of
the park's vehicles. The park also has plenty of other mammals for you to feast your eyes on: zebras, rhinoceroses, bison, porcupines, elephants and an amazing array of birds. Because the park is separated into two different sections — one for herbivores and one for carnivores — you don't have to worry about encountering any unexpected surprises while watching a zebra. The park also has a crocodile farm and a snake farm.
Ancient Temples
If your time with animals and butterflies has gotten you into a more reflective mood, you can visit one of the small temples dotting the hills along the interior of the park. Spiritual havens of yesteryear still showcasing beautiful carvings and workmanship, these temples are mostly in disrepair, and while they are no longer in active
their presence in the national park still provides a haven of quiet and repose among the wild things. There is also a stream called the Suvarnamukhi that runs through the park into the Suvarnamukhi Pond. The waters in each are rumoured to heal physical ailments.
The Flora
Something about the close proximity of Bengaluru makes the verdant green of Bannerghatta National Park seem especially unique and inviting. Because the national park is a true natural habitat for the wild animals that live there, the zizyphus, jalari, tamarind, chujjullu, sandal, massive trees and chattering birds that move between and among it all make Bannerghatta National Park a perfect nature getaway. Bengaluru offers many of the amenities of a modern and active Indian city, but its close proximity to Bannerghatta National Park makes it an especially unique place to visit on a holiday. Whether you're travelling with your family or a partner, take in the world of Bannerghatta National Park, and experience the land of lions, tigers, bears and butterflies.
TT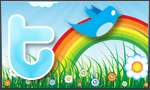 The goal of Traveling Ted is to inspire people to outdoor adventure travel and then provide tips on where and how to go. If you liked this post then enter your email in the box to get email notifications for each new entry. Daily travel photos are excluded from your email in order to not flood you with posts. There is no spam and email information will not be shared. Other e-follow options include Facebook (click on the like box to the right) or twitter (click on the pretty bird on the rainbow above).
On the right sidebar is a donate button. If you would like to donate in order to support the site, it would be appreciated. All donations would cover travel expenses and improvements to make the site better.