There are many who come to Southeast Asia to experience the beauty of Asian women. They pine for the exotic and Jane, Wendy, and Sally just do not satiate their desires. There is even a whole sex tourism industry that revolves around this phenomenon. Some people enjoy tropical fruits.
Related: Proboscis monkey photo essay in Bako National Park
No judgement here because I have a naughty secret
I have no comment on what adults do in their private moments and will not cast judgement on them because I have a naughty fetish of my own. It is not beautiful women from other countries though. What really gets my blood boiling when I come to Southeast Asia is something just as naughty, hot, and tempting though. What really turns me on when I visit Thailand or Malaysia is their delicious tropical fruits.
I love American fruit too, but there are times when I need more than Jane banana, Wendy orange, and Sally apple. I long for something juicy, fresh, tender, and a little naughty.
Here are 7 of my favorite tropical fruits
1. Pineapple –
Here in America we have dole pineapples. While the canned variety is quite good, it is nowhere near the juiciness of the fresh type found in Thailand, Cambodia, Malaysia, and other Southeast Asian countries. I feel the same way about dole pineapples as I do for Bob Dole. While I like it, I would not want to vote them in for president. Now a juicy, fresh, scrumptious pineapple from Thailand is a campaign that I can get behind.
2. Rambutan –
When you first look at a rambutan fruit you may be a bit turned off. They do not look that hot. They are spiny, gangly, and rough around the edges, but when you take off their clothes and undress them, you find a succulent, tasty morsel. Umm, what a tasty nymph rambutan is.
3. Mangoes –
Southeast Asia is not known for its big melons, so when you find a beauty with a beautiful pair, you know you need to act. These green melons are sweet, tasty, and great for a snack or so sinful that they make a great desert. I recommend you buy a pair and these fruits are all natural.
4.  Durian –
Durian is a fruity that is so naughty, so filthy, so dirty, so smelly that you are not even allowed inside a hotel accompanied with this nasty treat. Some things in life though are so bad that they are good and durian is one of them.
Related: Hunting the Rafflesia flower in Gunung Gading
Hack them open and a pungent, meaty, smelly fruit surrounds a seed. Eat around the seed and enjoy the delicious taste. Durian is an acquired taste that many either love or hate, so if you don't like it the first time, give it another try. I tried it for the first time in Borneo, and I enjoyed it, but it did leave a weird taste in my mouth for hours afterward, but these are the pitfalls of imbibing in this trashy fruit.
5.  Papaya–
There is not many things more succulent then a slice of papaya. Cut it with a knife or fork and it goes through like butter. Papaya is one of the most refreshing fruits on a hot humid day with a great taste. It is a much classier version than the aforementioned durian.
6.  Jackfruit – 
Do not be deceived by this fruit because it is named after a guy. It is no ladyboy either. This is the tomboy of Asian fruit, and if you are unwilling to give it a shot, then you do not know Jack. Although not as moist and juicy as other fruits, jackfruit is just as good as the others on this list.
7. Coconut –
The coconut is multipurpose when you cut it open. You get a refreshing drink and then when you are done lapping it up, you will find a tasty jelly fruit. I love my naughty fruits to have more than one trick up their sleeve when I purchase them, and a coconut sure delivers.
Feeling dirty after writing this
I am so turned on by writing this post that I need to go and see my hot pictures of tropical fruits and perhaps even book my next jungle adventure. I hope you too got a rise from reading this post.
There are more hot, juicy, tasty fruits than the seven I listed. What is a favorite of yours that I did not list and where did you enjoy it?  Please comment about it.
Adventure on!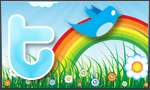 The goal of Traveling Ted is to inspire people to outdoor adventure travel and then provide tips on where and how to go. If you liked this post then sign up for the email newsletter. Notifications are sent out once or twice a month with what is new with Traveling Ted's adventures. There is no spam and email information will not be shared. Other e-follow options include Facebook (click on the like box to the right) or twitter (click on the pretty bird on the rainbow above).