Occasionally little ole me gets invited to do some fun things. The latest event was to test drive the newest Lincoln Motor Company models at a local Chicago restaurant. Lincoln is running a tour where they partner with local restaurants to give residents a food and test drive adventure in order to connect with their city and become aware of the new direction of this historic auto company.
I have always thought of Lincoln as immaculate luxury gas guzzlers. The kind of car that gramps uses to throw his golf clubs in and motor off for a round of 18 followed by scotch poured neat at the country club.
They still are luxurious, but thanks to recent redesign, the newer models are gas efficient, especially the Lincoln MKZ Hybrid which gets 45 miles per gallon in the city or on the highway. For someone like me who does a lot of road trips, this sure grabbed my attention.
I showed up at Sunda Restaurant, a trendy Asian Restaurant in downtown Chicago, for my test drive. I really wanted to test the hybrid, but when I showed up it was already out on the course being tested by another driver. Instead, I drove the all wheel MKZ with a V6 engine.
I was given the keys, a co-pilot, and shown to my car. I was accompanied by Shane who took me around several Chicago blocks and explained the cars dynamics. I am not much of a car person, but I was immediately impressed with the vehicle. It had power yet at the same time sleek and the ride was smooth. The last two adjectives are not ones usually associated with Lincoln cars.
In the MKZ there is no gear shift. You just press the drive button on the console in front of you to your right. Once in drive I moved out slowly and touched the breaks and almost screeched to a halt. The breaks are a little more responsive than my 6 year old 100,000 mile Saturn Ion.
I cruised around downtown Chicago in style. Once the drive was over, I returned to Sunda as Cindy Richards pulled out of the hybrid, and I took the keys for a spin in the gas efficient MKZ. It did not have the power of the V6, but it had enough torque to glide through downtown traffic. The electric engine was so quiet when idling I wondered if the car was even on.
After pulling out of the Hybrid it was time to taste some Asian cuisine at Sunda. I had salmon rolls, a Malyasian peanut curry entrée with black cod and shrimp, and an amazing chocolate mousse cake to top off a wonderful evening. I was really impressed with the ambiance, service, and the tastiness of the food.
Check the hashtag for #offthemenu or Lincoln's Facebook page for dates when the tour might be coming to your city. If it does not, then take matters into your own hands and head down to a dealership and take a test drive.  You will be surprised how different the newer models are to your perception of Lincoln.
Disclosure I was a guest of Lincoln Motor Company, and I was treated to a complimentary meal at Sunda; however, the views of my adventure test driving the new Lincoln MKZ are purely my own.
TT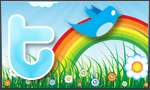 The goal of Traveling Ted is to inspire people to outdoor adventure travel and then provide tips on where and how to go. If you liked this post then enter your email in the box to get email notifications for each new entry. Daily travel photos are excluded from your email in order to not flood you with posts. There is no spam and email information will not be shared. Other e-follow options include Facebook (click on the like box to the right) or twitter (click on the pretty bird on the rainbow above).
On the right sidebar is a donate button. If you would like to donate in order to support the site, it would be appreciated. All donations would cover travel expenses and improvements to make the site better.