With all the rain we have had in the area, I have been itching to get out to Younghusband Prairie in suburban Chicago in my ole hometown of Barrington, Illinois to see summer prairie wildflowers. Itching turned out to be the word of the day. The mosquitoes and deer flies were ferocious.
Even on the middle of a hot sunny day on the open prairie, I had an unwelcome fan club following me the whole way. Usually I am able to out hike mosquitoes, but not today. Perhaps I was a little slower today as I was recouping from a 12 mile run the day before training for the Chicago Marathon.
I started out in Crabtree Nature Center and hiked a couple miles around the nature center. In the ponds just beyond the Visitor's Center I saw a muskrat and a rare yellow-crowned night heron. Black-crowned night herons are common, but the yellow-crowned variety is rarely seen in these parts. Unfortunately, he stopped to roost on a tree only momentarily before heading back farther into the marsh.
I then headed to Younghusband Prairie. The wildflowers at Crabtree where out, but they were not what I expected. They turned out to be much more brilliant at Younghusband Prairie. Younghusband Prairie is a small swath of restored prairie on the other side of Baker's Lake. It is sandwiched between Dundee Road, the Barrington Prairie Middle School, and a suburban neighborhood.
For a place so close to suburbia and development, it is home to an impressive amount of wildlife. I was greeted by a large red-tailed hawk on a tree as soon as I entered the parking lot, but it got even better on the birds of prey front. Three osprey flew right over my head as I was walking on the prairie. They were headed to Baker's Lake.
Osprey are common in Wisconsin and states like Minnesota, Michigan, and Florida, but they are somewhat rare in Illinois, especially suburban Illinois. I am sure they can be found along the Illinois River and sections of Lake Michigan, but I was quite shocked to see three less than a mile from the home I grew up in. I used to walk my dog Barney several times a week at Baker's Lake and I think I can remember seeing one osprey all the time I visited the lake.
The wildflowers on the prairie were out in full force. Bergamot, black eyed Susans, and Pale Purple Coneflowers were everywhere as well as a ton of flowers I was unfamiliar with. Every time I took a photo I had to swat three or four ferocious mosquitoes away from me. Then the deer flies joined in, and it made it difficult to take a picture.
It can be difficult to spot wildlife in a tallgrass prairie in the summer as birds and animals have plenty of places to hide as the tallgrasses are almost jungle like in their impenetrability. On the way back I did spot two heads bobbing through the thick grasses. It turned out to be two white-tailed deer and this one was a male just growing antlers.
I headed towards Baker's Lake and there are several swampy areas over between Ron Beese Park and the lake. Several egrets and great blue herons waded in the ponds. I came closer, but the mosquitoes were even worse here. I stopped to take more prairie wildflower photos and each time I swatted my neck I had three or four mosquito carcasses in my hand. It was time to head back to the car.
I usually do not take mosquito repellant with me on day trips, but next time I am going in the summer to view wildflowers due to heavy rains, you can bet I will pack the juice and perhaps a mosquito net.
Younghusband Prairie location:
TT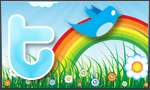 The goal of Traveling Ted is to inspire people to outdoor adventure travel and then provide tips on where and how to go. If you liked this post then enter your email in the box to get email notifications for each new entry. Daily travel photos are excluded from your email in order to not flood you with posts. There is no spam and email information will not be shared. Other e-follow options include Facebook (click on the like box to the right) or twitter (click on the pretty bird on the rainbow above).
On the right sidebar is a donate button. If you would like to donate in order to support the site, it would be appreciated. All donations would cover travel expenses and improvements to make the site better.