A couple of weeks I was on my way up for a couple of days for a canoeing adventure in central Wisconsin. The first stop was the Lower Dells along the Wisconsin River. It was a cloudy day the whole three hour plus ride to the Wisconsin Dells. Rain was in the air, but none had fallen on the way up.
This was congruent with the forecast, which I had been checking all week. The forecast called for scattered storms on Saturday and isolated storms on Sunday. Not the best weather for canoeing, but not a forecast that warranted a trip cancellation either.
I met the Mad Paddler about 7 miles from the put in and then we drove together to the take out. The road to the take out was remote and very scenic. We had to stop on the way back for a doe and two fawns that crossed the road and eyed us suspiciously from the edge of the woods before bolting for the forest.
We left my car at the take out and then I got into my partner's car to go back to the put in. This insured we had transport back to the put in and is commonly called a car shift for those new to the canoe world jargon.
We got back to the put in and excitedly got the canoe off the car and placed it along the shore to load up. As soon as we did this the ominous clouds that gathered begin to unload. It started to pour. No worries as in the summer it is common for an hour or two thunderstorm to break out and then move on. This possibility would have been in line with the forecast of scattered thunderstorms.
We got in the car to ride it out. It rained hard for over an hour. The intensity lessened, but not enough where we felt like loading up the canoe and taking off. We decided to wait it out at a bar. We hit the crowded Moose Jaw Brewery for a couple of beers while the rain continued to fall.
We looked out the window and it seemed to have lightened. We paid our bill and drove back to the put in. Unfortunately, it had lightened but the rain continued to fall in a steady deluge that prevented us from wanting to get on the river.
We had spotty cell service, so it was hard to catch a current forecast or check the radar. We drove around some more to find a place with better service. What we found was disturbing.  A thin line of thunderstorms was rolling in and it looked like we could expect more rain for the next couple of hours. It was now 4 p.m., so the paddle was off for today.
The initial plan was to canoe today, camp the night, and then paddle another day the next day. We also noted that tomorrow's forecast changed from isolated thunderstorms to 50% chance of rain. It was time to call the trip off.
I got back in the car and drove 3.5 hours home. My day consisted of waking up, driving 3.5 hours to the Dells, sitting in a car for 3.5 hours, and then driving home 3.5 hours. It was better than paddling for 3.5 hours in a driving thunderstorm, which would have been miserable and dangerous.
Sometimes you have to know when to call off the adventure. It is not an easy decision to make since you have most likely worked hard to get to the destination. It is not an easy choice to pack it up and turn around.
You feel like you have wasted time and feel like a wimp, but it is better to adventure for another day. People routinely go out kayaking or boating on the Great Lakes or the ocean and hit weather they are unaccustomed to and either have to be rescued or sometimes don't make it.
Canoeing in Quetico and the Boundary Waters, you often have to stay at camp some days when the wind is too strong. It is better to judge on the side of caution and either go home or stay in camp then risk a disaster. It is great to beat the elements sometimes, but that is a choice you have to make depending on the forecast, the danger, and your outdoor skill level.
Have you ever had to call of a trip or had an outing significantly impacted by severe weather? Have you ever been stuck in weather you wish you would have avoided?
TT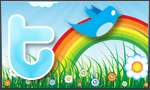 The goal of Traveling Ted is to inspire people to outdoor adventure travel and then provide tips on where and how to go. If you liked this post then enter your email in the box to get email notifications for each new entry. Daily travel photos are excluded from your email in order to not flood you with posts. There is no spam and email information will not be shared. Other e-follow options include Facebook (click on the like box to the right) or twitter (click on the pretty bird on the rainbow above).
On the right sidebar is a donate button. If you would like to donate in order to support the site, it would be appreciated. All donations would cover travel expenses and improvements to make the site better.