I looked forward to my visit to the Rock and Roll Hall of Fame Museum in Cleveland. Being an outdoor guy, museums are not tops on my list of places I usually visit, but I enjoyed my over three hour stay here immensely.
One thing I was not expecting is for my trip to be emotional. I was almost moved to tears at a few exhibits and movies. The reason for this was that music can evoke strong emotions in people. For me walking through the Rock and Roll Hall of Fame Museum was like walking through my personal history.
I have been a rock and roll fan for as long as I have been into adventure travel. Being a little over 40, I cannot say I grew up in the heyday of rock music. I grew up in the 80s with MTV and hair bands. I did not care for this music except for a few groups like the Police, the Pretenders, and Tom Petty: groups that are more affiliated with classic rock despite coming on the scene later.
The first song I ever remember hearing on the radio was Heart's Barricuda back in the late 1970s. Although there was no exhibit yet for Heart, they just this year were inducted into the Hall of Fame. Another new entry this year was Rush. Rush was the only band I ever slept out for tickets when they came to Chicago in 1991.
My first love in music was the Beatles. My parents had the Blue album, which had the lyrics on the album sleeves. For hours I would sing along with Hey Jude and Something. I then started buying my own Beatle albums, and I have not stopped since.
One of the very first images that caught my eye as I entered the first floor was that of John Lennon. Although I am more of a Paul fan, who does not love the legacy of John Lennon? I will never forget watching Monday Night Football when Howard Cosell interrupted the game with the horrible news that John was dead.
Another early memory concerning rock music was Pink Floyd's the Wall. When it first came out I was a little too young to understand and appreciate it, but in high school I became a full blown fan. At the time, Roger Waters and the rest of the group were estranged and in the courtroom.  I was lucky enough to see Roger Waters perform solo to half a stadium as no one recognized his name. I paid $10.00 for 30th row center tickets. These same tickets would garner $150-200 these days.
At the same time I went to see Pink Floyd's Delicate Sound of Thunder tour and paid $56.00 to see a David Gilmour watered down version of the band. $56.00 was an unheard of amount to spend back in the early 1990s.
They had a small Pink Floyd the Wall exhibit with a wall with the infamous evil teacher at the top. I felt like I was back in high school trying to buy scalped tickets for a show. I remember watching the movie the Wall over and over again at my friend's house. My friend had a relatively new invention: the VCR.
Another group that enthralled me a little later in my youth was the beautiful harmonies of Crosby, Stills, and Nash and sometimes Neil Young.  I was fortunate enough to see both Crosby, Stills, and Nash and Neil Young several times in the 1980s and early 1990s. One of the exhibits that brought back memories of these concerts was seeing the outfit Stephen Stills wore at Woodstock, or at least a similar costume.
I could go on and on with the different groups that meant something to me growing up whose exhibit stirred that memory in my soul at the Hall of Fame Museum, but I would go well over 3,000 words. If you love music or even just like it and grew up in the rock and roll era, you will enjoy this museum.
Rock and Roll Hall of Fame viewing tips:
The top floors (4 through 6) were taken up with a special exhibit in honor of the Rolling Stones. I would start at the special exhibit first. You tend to spend more time at the beginning than at the end when you start browsing quicker. I would start at the exhibits that will not be there permanently because you can always revisit the rest of the museum at a later date.
Once you complete the special exhibit, backtrack down to the first floor and start from there and do floor 1-3.
Check out some of the videos/movies. They had a half hour reoccurring tribute to Dick Clark, which was awesome and an hour and a half video on all the bands inducted in the hall of fame by year, which was cool too
You can take photos but no flash
Do not lean over into the exhibits as you will be greeted by security
Don't even try to see it all. Make a reason to come back and visit again and leave something for next time.
This trip was partially sponsored by Positively Cleveland and my entry ticket into the museum was paid for. Despite this fact, the views, pictures, and reminiscences into my child rock music listening habits are purely my own.
TT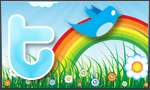 The goal of Traveling Ted is to inspire people to outdoor adventure travel and then provide tips on where and how to go. If you liked this post then enter your email in the box to get email notifications for each new entry. Daily travel photos are excluded from your email in order to not flood you with posts. There is no spam and email information will not be shared. Other e-follow options include Facebook (click on the like box to the right) or twitter (click on the pretty bird on the rainbow above).
On the right sidebar is a donate button. If you would like to donate in order to support the site, it would be appreciated. All donations would cover travel expenses and improvements to make the site better.