Every seasoned traveler has made an overseas currency mistake. You can spend hours combing tips and still screw up somehow. You can limit yourself for these errors with the proper research. Here are a few mistakes I have made, and I hope they prevent a future traveler from making the same.
Here are five anecdotal stories from traveling overseas with a money travel tip interwoven because that is what you want.
Stupidly not knowing the currency entering Cambodia

All I had to do is log on to Yahoo and click a couple links to get the current currency in Cambodia before I left on a bus, but stupid me forgot. After the horrid border crossing, we got on the bus towards Siem Reap, and  dude on the bus said they were going to take us to a currency exchange, which would offer us a better rate than banks in Siem Reap.
They exchanged our U.S. dollars to the sum of 200 riels for one usd. I found out later that 1. the exchange rate was 400 to one and 2. You can easily use U.S. dollars in small denominations anyway in Cambodia. Fortunately, I only exchanged $20.00, so I was only scammed about $10.00. Since then, I never enter a country now without this basic knowledge.
Living like a king in Poland

As a budget traveler, I try to live and travel frugally, so I can keep traveling. One difficult aspect to gauge is how much money to withdraw from my international bank account when I am just about to leave a country. I do not want to leave with an excess, nor do I want to have to withdraw more at the last moment. It is a difficult little cat and mouse game.
In Poland I over zlotnied where I had about $100.00 worth with one afternoon to spend it. That afternoon I lived like a king. I went to a really nice restaurant and ordered several drinks, appetizer, best entree, and a dessert. I of course tipped my waiter like a rock star.
Then I went to another café and ordered a couple of more drinks while waiting for my overnight train back to the Czech Republic. It was a fun guilt free experience although I wish I would not have converted so much in the first place. I felt actually rich for once and had a permanent grin on my face all afternoon.
Why you don't take currency back home

On the other side of the trip in the Czech Republic, I brought over $100.00 of Czech krona back home. I deposited them in my bank, and they charged me a fee to convert to usd. It made me wish I had an offshore savings account in Prague, so I could find a way around these conversion fees.
Good to have Mastercard and Visa

When I arrived in Toronto for the TBEX Travel Blogging Conference, I had no money, and I needed to buy something to drink. Fortunately, the grocery store accepted Mastercard, but not Visa. It is best to have both in your wallet because you never know when traveling where only one is allowed.
Don't draw out money in Vietnam when hung-over

Figuring out the money conversion after going through multiple countries is tough. It is even tougher when the amount is ridiculous. When I was in Vietnam the dong to usd conversion was like 1 -16,600.
I was in line for an ATM in Nha Trang, Vietnam. I had a rough night the evening before, and my mind was not working right. I wanted $100.00 U.S. dollars in dong, but I could not figure out how much that would be. I kept canceling my transaction. Finally, I figured it out, and I got my money after a more than five minute battle. I turned around and there were five travelers who had formed a line behind me and glared at my incompetence.
TT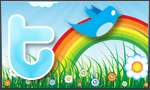 The goal of Traveling Ted is to inspire people to outdoor adventure travel and then provide tips on where and how to go. If you liked this post then enter your email in the box to get email notifications for each new entry. Daily travel photos are excluded from your email in order to not flood you with posts. There is no spam and email information will not be shared. Other e-follow options include Facebook (click on the like box to the right) or twitter (click on the pretty bird on the rainbow above).
On the right sidebar is a donate button. If you would like to donate in order to support the site, it would be appreciated. All donations would cover travel expenses and improvements to make the site better.