A luxury safari holiday is a very different experience, and you'll need a suitcase full of very different items to go with it. You'll want to be safe and comfortable so that you can really enjoy every minute, so take a good look at our list before you close that zip!
The essentials
Clothing is easy: keep it loose, light, natural fibers and in earthy tones to help you blend in. For a week or so, pack walking shoes, swimwear, a couple of hiking trousers, a few t-shirts, a couple of longer sleeved tops, one warm jumper or fleece, and some comfortable trousers and lightweight sandals or flip flops to hang out in during the evenings. Pack thin waterproofs – the type that fold up into a bag are ideal – in the rainier months. Take a wide-brimmed hat or buy one when you arrive. Don't forget the socks and underwear!
Sunscreen, sunglasses, and mosquito repellent are obvious must haves, as is a camera and extra memory cards (you will take more photos than you could ever imagine!) A small day bag is useful for taking out with you during trips – be sure that everything you want to put in there fits!
The extras
Other useful items include a little torch for navigating around camp after dark, and make room in your bag for some decent binoculars – 8 x 30 magnification to get the best out of your wildlife viewing. Depending on how remote you're going, you may need to take a mosquito net – check your itinerary in advance, but you wouldn't want to be caught without one.
A sarong is an incredibly useful item for women especially to have. It can be used for all sorts of things – a scarf, a beach towel, an item of clothing, to cover the head, to create shade… the list goes on! An eye mask and ear plugs can be a lifesaver. Even if you don't normally use them, consider taking some – wildlife can be surprisingly noisy at night!
Pharmacies in Africa tend to be limited in terms of their stock, so try to take your usual toiletries and medication with you.
Things to bear in mind
If you're thinking of traveling with children, they may need their own types of medication and some safari holidays may not be suitable for them at all. For example, walking safaris often require participants to be over the age of 16.
Be sure to check in advance whether malaria is prevalent at your destination or not. If so, it's imperative that you take the right medication and start the course of anti-malarials the right amount of time in advance of your trip.
If you're traveling by light aircraft during your trip, consider that there may be a fairly low weight restriction on your luggage. Check this before you go and pack accordingly. Keep packed clothing to a minimum – it can always be washed and dried in no time!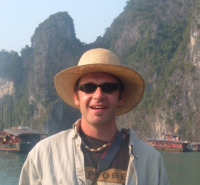 TT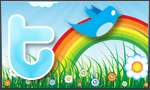 The goal of Traveling Ted is to inspire people to outdoor adventure travel and then provide tips on where and how to go. If you liked this post then enter your email in the box to get email notifications for each new entry. Daily travel photos are excluded from your email in order to not flood you with posts. There is no spam and email information will not be shared. Other e-follow options include Facebook (click on the like box to the right) or twitter (click on the pretty bird on the rainbow above).