The Kingdom of Tonga is an archipelago consisting of over 176 islands in the Southern Pacific Ocean. The 176 islands span across over 700,000 square kilometers. Only 52 of the islands are inhabited by humans and the rest only by people named Wilson, so this gives an idea of how pristine and wild this area is. It would be an amazing place for a Pacific Holiday experience destination.
Tonga Marine adventures dominate
With an archipelago it comes as no surprise that Tonga marine adventures dominate the activity landscape here when  visiting this vast area of ocean and islands. Tonga's remoteness makes the adventures that much more amazing and intense highlighted by seeing whales and possibly catching the fish of a lifetime.
Kayaking
Kayaking is ideal for touring many of the islands in the Tonga archipelago and a great way to access remote beaches and come up close and personal to marine life like dolphins, sea turtles, and humpback whales. You can join tours or explore yourself. How awesome would it be to glide your sea kayak past beautiful reefs and beaches teaming with marine life? The southern end of Uoleva Island was rated by Outside magazine as one of the ten most beautiful beaches in the world. It would make a nice stop on your kayak adventure.
Surfing
Tonga enjoys two surfing seasons where the swells are near epic. The Summer North Swell runs from November to March while the Winter South Swell from April to October. That pretty much means that anytime you come to the Tonga you will run into some swell surfing somewhere.
Diving and snorkeling
With unpolluted waters and visibility excellent, you would be hard pressed to find a better place to snorkel and dive than anywhere in the Kingdom of Tonga. Come check out manta rays, tuna, whale sharks, dolphins, and sea turtles.
Whale watching
June to November marks the return of the humpback whale to the Tongan shores from the icy waters of Antarctica to give birth to their young. This phenomenon makes The Kingdom of Tonga an incredible place for a whale watching destination. The shallow clear waters of Tonga provide perfect viewing habitat to see whales with their calves up close on tour boats.
Fishing
Since marine life has already been extensively discussed, it comes as no surprise that Tonga is a fishing Valhalla. The opportunity to catch a mammoth blue marlin is more possible here than anywhere in the world.
Tonga also has a wealth of smaller fish. Not found too far from the shore, the Tongan Trench drops steeply into 1,000 meter depths where barracuda, mahi mahi, yellow fin tuna, and wahoo swim in impressive numbers.
The Kingdom of Tonga may be the most awesome place in the world for marine adventures. The untouched nature of this island archipelago leads to a vacation that would be hard to match.
Adventure on!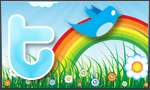 The goal of this site is to inspire people to outdoor adventure travel and then provide tips. If you liked this post then sign up for the email newsletter. Notifications go out once or twice a month with what is new with Traveling Ted's adventures. Your email will not be share and you will receive no spam. Other e-follow options include Facebook (click on the like box to the right) or twitter (click on the pretty bird on the rainbow above).