International travelers who are on a budget are usually not ones to book lodging in advance. This is reserved, literally, for the luxury travelers who are afraid of losing out on their spa and poolside room availability if they wait too long.
This habit is now changing even for backpackers with the advent of helpful websites designed for budget travel. I remember backpacking in Southeast Asia, and every time the bus or train would roll into a new town there came the stressful routine of locating a spot for the next couple of nights.
For me, Lonely Planet was the guide of choice for locating a cheap hostel close to the drop off spot and close to the action in town. If the first option was full, which happens quite often, then sometimes a second or third choice is necessary. This running around sleep deprived with a full backpack on can really be a buzz kill. Sometimes you end up throwing in the towel and grabbing a cab to help find a place, which of course adds to the expense.
When I arrived in Siem Reap, Cambodia, the city was full for Chinese New Year as many Buddhists came from all over Asia to celebrate with a trip to the Angkor Temples. I sure wish I would have booked a backpacker accommodation in advance.
Instead of coming into town unprepared it is now relatively easy to book hostels and guesthouses in advance and save the worry for where will you eat dinner first or have your first beer. You can now read a book and relax on the ride in knowing you have a comfy place to stay just waiting for you.
Not only are these websites handy for when you are on the go, but they are also very handy for planning a trip. Consider a backpacking trip to Australia, you can check the best parks to go to and the site will automatically come up with backpacker options.
It used to be that you would pick the destination first and then worry about the lodging later. Now you can search for both simultaneously.
I know when I backpack; I like to stay at a variety of places from a hammock in the wilderness to a comfy hotel with a pool. After a couple of days without a hot shower and constantly on the run, it is nice to splurge and get a nice place. Certain backpackers will only stay at spots with certain amenities like a hot shower and air-conditioning.
The great thing about booking your backpacker options online is there are a variety of options to choose from. You can find accommodations for campgrounds, caravan parks, cabins, and deluxe cabins all on one site.
Next time you are on the road to your next destination, consider booking a backpacking accomodation in advance. If you are a planner, do all the legwork ahead of time and create an itinerary with great backpacking destinations and places to stay to go hand-in-hand.
TT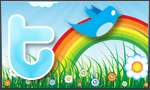 The goal of Traveling Ted is to inspire people to outdoor adventure travel and then provide tips on where and how to go. If you liked this post then enter your email in the box to get email notifications for each new entry. Daily travel photos are excluded from your email in order to not flood you with posts. There is no spam and email information will not be shared. Other e-follow options include Facebook (click on the like box to the right) or twitter (click on the pretty bird on the rainbow above).
On the right sidebar is a donate button. If you would like to donate in order to support the site, it would be appreciated. All donations would cover travel expenses and improvements to make the site better.