Lake Kegonsa State Park is one of those places that people motor right on past on the way to more interesting spots farther north along I-90. It is just south of Madison near the town of Stoughton. While there is good reason to keep driving north, there is also good reason to stop by for a visit in the winter.
Lake Kegonsa does not have the marquee skiing options like Kettle Moraine or Blue Mound State Park; however, there are a few nice trails and the state park does a good job of keeping the trails maintained.  So far this winter, it has been one of the few places in Wisconsin with dependable snow, which of course is always a reason to visit.
1. Do they have trail for cross-country skiing –
Yes +1
2.  Size of the Trail system–
Lake Kegonsa has 6 miles of trails divided into five loops. The longest loop is two miles and the smallest is .36 miles. +.50
3. Groomed Trails –
Lake Kegonsa grooms for both classic and skate, and the park is very on top of managing the trails. +1
4.  No hikers allowed–
When I was on the trail a family with a dog foolishly tried to walk the green trail. Very quickly someone dissuaded them of this idea. It is actually a state statute in Wisconsin that people cannot walk on designated ski trails. I love Wisconsin. +1
5.  Good hills –
The best hill is on the Yellow Trail going down to the lake. The green trail also has a couple of good ones, but most of the park is pretty tame. +.50
6.  Well marked trails–
The trails are well marked with signs all over the place with "you are here" nuts bolted into the map, so it is virtually impossible to get lost. Plus the trails are all very short.  +1
7.  Website with conditions posted –
There are two websites that post Kegonsa conditions: the state park site and the MadNorski Club. +1
8-10 Intangibles:
Lake Kegonsa is a nice park with some nice trails. One thing I do not like about it is the shortness of the trails. In the Kettle Moraines there is always one trail 5 miles longer or more that separates the men from the boys. You get on these longer trails and it keeps skiers from getting bottle-necked, and you get that great feeling of being alone and of solitude. You do not get this at Lake Kegonsa.  +1 out of 3
Total score – 7 out of 10, which I think is a fair score considering it is not a top notch skiing state park, but they do a great job with what they have.
TT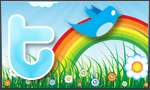 The goal of Traveling Ted is to inspire people to outdoor adventure travel and then provide tips on where and how to go. If you liked this post then enter your email in the box to get email notifications for each new entry. Daily travel photos are excluded from your email in order to not flood you with posts. There is no spam and email information will not be shared. Other e-follow options include Facebook (click on the like box to the right) or twitter (click on the pretty bird on the rainbow above).
On the right sidebar is a donate button. If you would like to donate in order to support the site, it would be appreciated. All donations would cover travel expenses and improvements to make the site better.