Georgetown Guyana lodging ranges from $10.00 rooms at the YWCA to $130.00 rooms at the Pegasus. The Marriott is constructing a new luxury hotel along the Seawall, which has created a buzz in this Caribbean capital in South America.
I usually do not write about lodging and when I do it is usually camping, hostels, or even staying in a hammock. I am no World of Deej or Andi from My Beautiful Adventures when it comes to hotel pieces, so I apologize if I miss some of the finer points; however, since not much is written about Guyana in the first place, a post summing up the different options would be useful to those who follow in my footsteps.
Therefore, I stayed at a different place each night while in Georgetown. I ran the gamut of different lodging options in order to give a perspective of the hotel spectrum on this interesting city located at the mouth of the Demarara River.
The Pegasus Hotel is basically the skyline of Georgetown. At over ten stories, there may not be another building in Guyana over five stories. Located along the Seawall at the mouth of the Demarara River where it empties into the Caribbean. The Pegasus is a luxury hotel with all your quality amenities including cable TV, room service, and top notch service.
Costs: Start at $130.00 a night and upward
Pluses:
ATM with money in Guyanese dollars.
The location is great along the Seawall.
Lively nightlife in the hotel with awesome specialty cocktails. At night the Pegasus comes alive with jazz or reggae music at the Latino Bar.
Whenever I travel in the tropics a pool needs to come into the picture at some point, and the giant outdoor pool at the Pegasus certainly did the trick.
Guide service inside the hotel, which can arrange tours to Kaieteur and other popular destinations.
The service was friendly and accommodating at all levels.
Free wi-fi
Outstanding breakfast buffet included in the price
Minuses:
The hotel is quite run down on the outside and needs a major paint job. They are renovating inside and fortunately the inside is in much better shape.
The price for the room is quite high for an even an American hotel, but for a developing country it is off the charts. I stayed at a similar hotel in Thailand for $25.00 a night. Even though the economy of Thailand is probably better than Guyana, this fact does not carry over into lodging prices for some reason.
Located in middle of downtown Georgetown is the Cara Lodge. This is a favorite for foreigners heading into the interior to places like the Rupunini and the Iwokrama. The restaurant and bar is known around town as one of the best places to eat and drink. The bartender is notorious for making great caiprinhas.
The service here is outstanding. I showed up hot and sweaty from my short walk in the tropical heat and Samantha at the front desk quickly offered me a delicious fresh fruit juice drink. They also were very accommodating in letting me leave some stuff at no charge when I flew into the interior even though I was not staying upon my return.  I left in the morning at 5 a.m. to catch a flight into the interior, so I was unable to test out the breakfast options.
Costs: Start at $125.00 a night
Pluses:
Beautiful building inside and out
Exceptional service and very accommodating
Great restaurant and bar
Central location in the middle of the city
Minuses:
I am going to sound like a broken record, but again the price is quite high at $125.00 and up. They did give me a corporate travel writer discount down to $85.00, but of course that would not apply for people reading this review. I did want to disclose that and note it is not affecting my review. Even without the discount I would compliment them on their service.
Mosquitoes in the room made the provided mosquito spray necessary
Ariantze Hotel:
The Ariantze Hotel is a hotel that must have seen its heyday sometime in the 1970 as it is quite an old building with lime green colored walls. I arrived at this location and was immediately greeted like family as if I had stayed there before. Business manager Michele and head of housekeeping Paula treated me as if I was a long lost friend. The porter took my stuff up and asked where I was from. When I said USA, he beamed a friendly grin and said "Obama."
Costs: Start at $50.00
Pluses:
At $50.00 a night it is a little more friendly toward budget travelers
Spacious rooms
Great central location
Free wi-fi
Treated like a good friend by the staff
The Sidwalk Café downstairs has cocktails and live music
The free continental breakfast was outstanding with coffee, fresh juice, fruit, cereal, and fresh bread.
Minuses:
A hotel like this in the United States might cost $25.00 to $40.00 a night depending on location. Again, I do not understand the economic factors involved here while lodging is so over priced in this country.
Mosquitoes in the room made the provided mosquito netting a must
The mini bar was not stocked and when asked I was told I had to order from downstairs
The menu for the downstairs bar showed delicious cocktails, but when I ordered one I was told they only had Bank's beer.
No pool
When I went down at 10 p.m. to see the live jazz, I was told the band was already done.
All the rooms above had air-conditioned and in room security lockers, so I did not even bother to add in the pluses.
A backpacker friendly hostel, Rima's has individual rooms with shared showers and bathrooms. Another place with friendly and accommodating hosts, which seems to be the norm for anywhere in this laid back country. There is a chalkboard at the entrance that made me feel like home as it stated my name in the room I was staying.
Costs: Start at $20.00 per night
Pluses:
$20.00 a night for a comfortable room with a fan.
I was told they had authentic Guyanese food by my cab driver going to the airport, but I did not even know they served food here.
Central location in downtown Georgetown
Wi-fi
Minuses: The minuses are what you expect from a hostel. There is no a/c, shared bathrooms, and no pool, but these are expected for the price.
Another mid range hotel in Georgetown, which I did not stay at, but it is popular and was recommended by several people, so I feel I need to include a few quick plus or minuses. The main plus is it is a nice mid-range hotel starting at $65.00 with a pool. It is the most frugal lodging option in the city with a pool. The main minus is it is outside of the city a little bit, so you would have to pay $1.00 each way for cab fare when going to and from downtown.
How did I do Deej and Andi?
Stay tuned,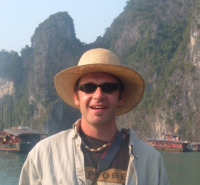 TT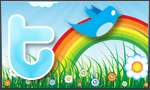 The goal of Traveling Ted TV is to inspire people to outdoor adventure travel and then provide tips on where and how to go. If you liked this post then enter your email in the box to get email notifications for each new entry. Daily travel photos are excluded from your email in order to not flood you with posts. There is no spam and email information will not be shared. Other e-follow options include Facebook (click on the like box to the right) or twitter (click on the pretty bird on the rainbow above).