2013 marks the 40th year of the prestigious American Birkebeiner Marathon in Hayward, Wisconsin. This year will be my second time competing in the 54 kilometer (approximately 33.5 miles) competition. My goal is to beat my time of 5 hours and 54 minutes.
It will not be easy as I am currently not in the best of shape. Last week I kicked off my training campaign with a Christmas ski trip to Wisconsin. I skied the Pike Lake Unit of the Kettle Moraine State Forest, then North Kettle Moraine, and finally ended up in the Black River State Forest.
I skied a little over ten miles each day, and I was pretty exhausted after each effort. I have a long way to go. I blame my current lack of physique to two issues. One, we had a horrible winter last year with virtually no snow. I only skied 4 or 5 days last year, so this started my cycle of getting out of shape. The other factor is my love of Chicago pizza. Raul from I live to travel definitely understands.
The American Birkebeiner, affectionately nicknamed the Birkie by locals and participants,  is listed by the Worldloppet Ski Federation as the elite cross-country ski marathon in the United States. The Worldloppet Federation lists one marathon per country as the top race and issues a passport. Each time you finish the race for the country, you get a stamp.
There are 16 countries that participate and have a race designated with Worldloppet status.  Most of the countries come as no surprise as they are ones with a long standing Nordic tradition including Norway, Switzerland, and Finland.  The Swiss race is called the Vasaloppet and is the longest race sponsored by Worldloppet at a grueling 90 kilometers or 56 miles.
There are a few countries involved that might surprise you: Japan and Australia being the two surprises. The Australian race is called the Kangaroo Hoppet, which is a pun on the Swiss word for "race," which is loppet. The Japanese race is held in Sapporo, which is also home to a good beer.
After completing ten recognized Worldloppet races and at least one on two different continents, you get recognized as a Worldloppet Master. A Worldloppet Global Skier is designated to individuals who have completed all 16 races. The Worldloppet Federation allows for a unique and fit way to travel the world.
The Birkebeiner is named after Norwegian lore. The Birkebeiners were a rebellious party in Norway and in 1174 were credited with escorting the two year old Prince Haakon, heir to the Norwegian throne, from Osterdalen to Trondheim on cross-country skis. This was a perilous journey through mountains and forests. This historic event is celebrated in Wisconsin and evidence of it can be seen throughout Hayward and Cable.
I will be covering the race through this website and my Wisconsin outdoor website.  When I did the race two years ago I did not have a GoPro video camera, so I am excited to take video of the race from this unique perspective.
TT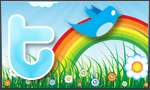 The goal of Traveling Ted is to inspire people to outdoor adventure travel and then provide tips on where and how to go. If you liked this post then enter your email in the box to get email notifications for each new entry. Daily travel photos are excluded from your email in order to not flood you with posts. There is no spam and email information will not be shared. Other e-follow options include Facebook (click on the like box to the right) or twitter (click on the pretty bird on the rainbow above).
On the right sidebar is a donate button. If you would like to donate in order to support the site, it would be appreciated. All donations would cover travel expenses and improvements to make the site better.